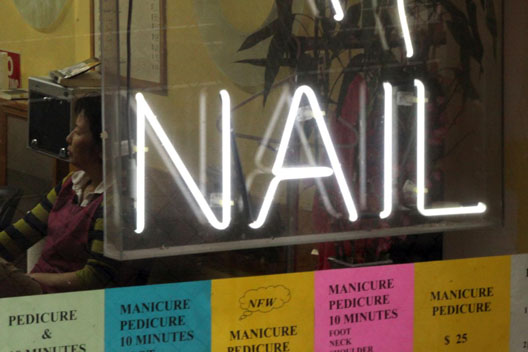 An Arkansas factory that makes fake fingernails caught fire, and more than 40,000 gallons of chemicals were fueling the blaze.
The fire at Onyx Laboratories plant in Maumelle, just north of Little Rock broke out around 9 a.m., the Arkansas Department of Emergency Management said.
There were no reports of injuries, North Little Rock Fire Lt. Gary Williams said. But several small businesses around Onyx were evacuated.
Plant employees were handling bottles of acetone when the fire started, officials told television station KARK. In addition to being flammable, acetone, a colorless chemical often used in nail polish remover, can irritate the eyes and breathing passages.