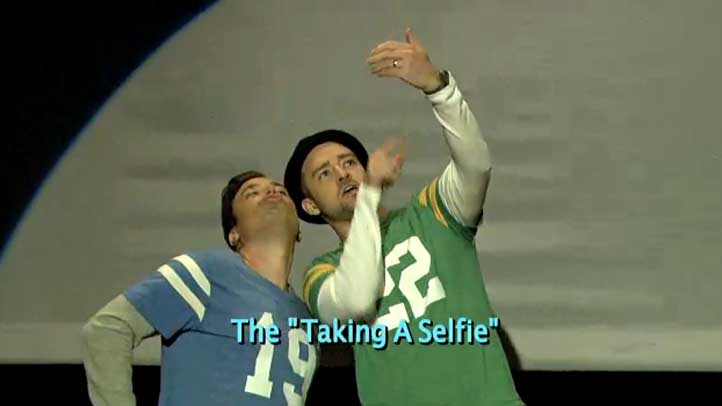 Jimmy Fallon teamed up with Justin Timberlake once again to dole out another important history lesson on Tuesday's episode of "Late Night." This time, the funny duo took viewers through the evolution of touchdown celebrations -- just in time for the start of football season.
"The Evolution of End Zone Dancing" featured Fallon and Timberlake -- dressed in their best football fan gear -- doing touchdown dances like the Ickey Shuffle, Dirty Bird, Touchdown Robot and Earthquake Waiter.
Some of them were plain silly (The Love Scene from "Ghost"), while others mocked the touchdown dances of Tim Tebow and Aaron Hernandez. Fallon even went solo at one point to do the "Justin Timberlake" where he danced like the pop star during his 'N Sync days.
The two have been schooling viewers on history since 2011 when they broke out in their first "History of Rap" medley of memorable hip hop hits. Part 4 of the series came in March when Timberlake appeared on "Late Night" for five nights of music and comedy sketches known as "Timberweek."
Check out the full video below: