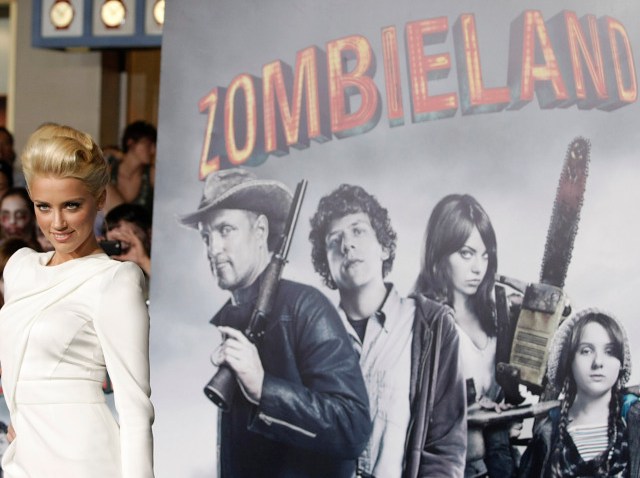 The undead are livening up the box office. Woody Harrelson's horror comedy "Zombieland" has opened as the No. 1 movie with $25 million.

The family flick "Cloudy With a Chance of Meatballs" held up well again, slipping from first place to second with $16.7 million. The animated comedy raised its total to $82.4 million.

A flurry of new wide releases hit theaters. A double-feature reissue of "Toy Story" and "Toy Story 2" in 3-D came in at No. 3 with $12.5 million.

The comedy "The Invention of Lying" with Ricky Gervais was No. 4 with $7.4 million.

Finishing in a tie for No. 6 with $4.85 million each were Drew Barrymore's roller-derby tale "Whip It" and Michael Moore's documentary "Capitalism: A Love Story."
Copyright NBCAH - Access Hollywood