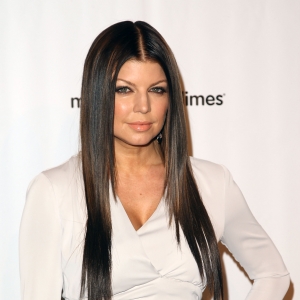 Married life with actor Josh Duhamel feels like home to Fergie, the pop star told People on Friday.
"Now that the wedding is over, we are so chill and comfortable together – the feeling I have about Josh is like coming home," she said.
VIEW THE PHOTOS: Hollywood's Hottest Couples!
While celebrating her 34th birthday at the Fontainebleau Resort's Liv nightclub in Miami Beach, the star told the mag that life since their January wedding feels "so right."
"There is that small and intimate feeling I have all of the time that tells me things are so right!" she said. "It was wonderful to share our special day with families and friends. But now we can be casual and happy and move ahead."
VIEW THE PHOTOS: Hollywood Moms
Up next for Fergie? According to an interview with Hollyscoop on Saturday, a tour with the Black-Eyed Peas, the long-awaited follow-up to her breakthrough solo debut, "The Duchess" – and maybe even kids.
"I would love to adopt," she reportedly told the site. "Are you kidding me? I want to have babies if I can of my own, too, if God permits, but after the tour, we'll talk babies."
The newly brunette star added that her hair color reflects a "time for a change."
VIEW THE PHOTOS: Fergie: The 'Glamorous' Dutchess
"A new record, a new life," she said. "A new evolution, it's a new era in my life."
Related Content from AccessHollywood.com:
PLAY IT NOW: 2008 Teen Choice Awards: Jonas Brothers, 'HSM' stars, Fergie, LC & David Cook Arrivals
PLAY IT NOW: Fergie Talks Grammys & 'Beat It 'Remake

MORE ACCESS ON THESE TOPICS: Fergie - Couples - Parenthood - Weddings - Music

Copyright NBCAH - Access Hollywood