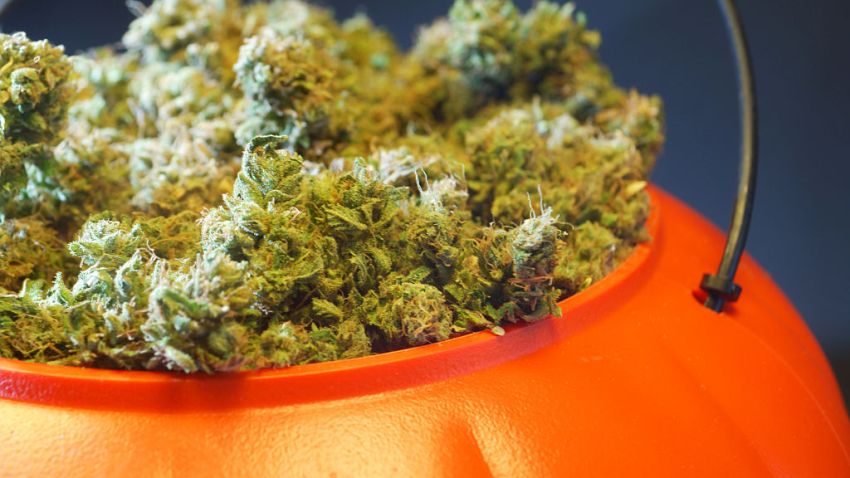 As Floridians head to the polls to vote for the controversial Amendment 2, the Florida Sherriff's Association is warning parents about a danger that many trick-or-treaters may face this Halloween – edible marijuana candy.
With Halloween less than a week away, law enforcement and medical officials gathered at a press conference Monday to highlight concerns surrounding the potential threat.
"It is almost impossible for anyone, let alone a child, to tell a marijuana gummy bear or cookie from the real thing," said drug policy expert and Drug Free America Foundation director Calvina Fay.
The heightened concern comes as Floridians flock to cast their votes for the next president of the United States on Nov. 8, as well as vote to legalize medical marijuana under Amendment 2.
Officials at the press conference held by the FSA warned about the growing risk edible marijuana products pose to children if Amendment 2 passes.
"After other states approved legislation, they saw a surge in marijuana edible products that are clearly attractive to children. Advertised and marketed in commonly recognized edibles such as lollipops, candy bars, Pot-Tarts, and Krondike Bars," said FSA president and Orange County Sherriff Jerry Demings.
The Center for Disease Control and Prevention advises parents to examine all treats for tampering and choking hazards before eating them. Find more tips to having a safe and fun Halloween here.