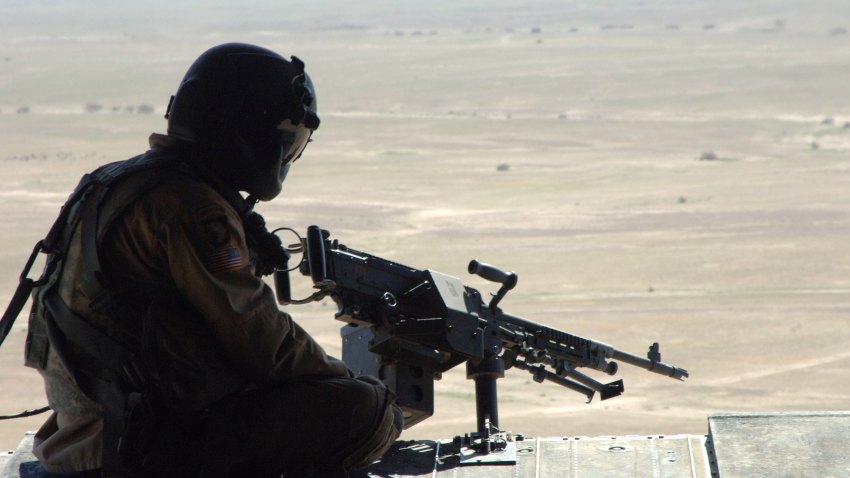 Sgt. Marcia Reid had considered staying at home with the grandkids while two of her four daughters went to Iraq for a year.
But the former Marine, who had rejoined the service as a reservist four years ago, got herself transferred to her daughters' D.C. Army National Guard unit instead.
"If they were to get hurt I would much rather be with them," she told The Washington Post.
Her daughters, who live together in Temple Hills, pleaded with her to stay home. "If your mom is going, you have to worry about her all the time," one daughter, Chandra Miller, told the Post. "I told her to stay home and bake cookies."
But you can't argue with your mom, especially when she outranks you.
So on Mother's Day, 48-year-old "Mama Reid," 21-year-old Chandra and 20-year-old LaShawn Miller will be at Camp Shelby, Miss., busy getting ready for whatever they might face in Iraq.
But what about brunch? There isn't much time, they told the Post, to do much celebrating. They could be headed for Iraq next month.