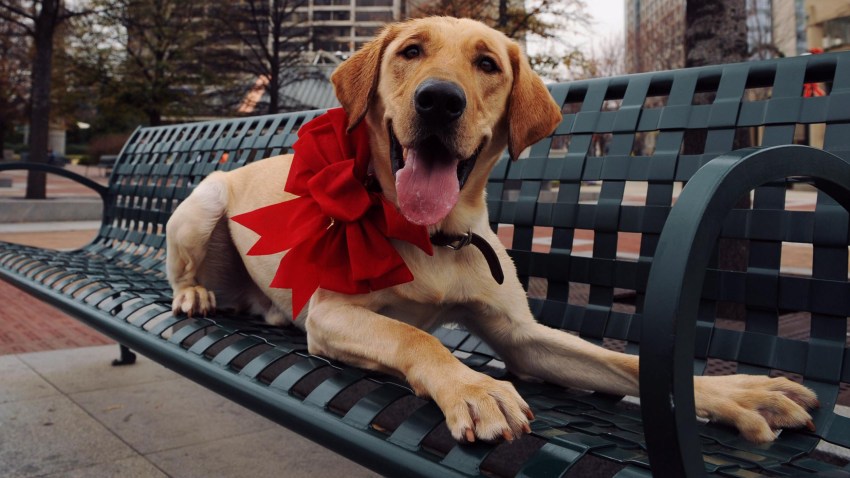 BROOKLYN - You may see him cowering in the bushes. You may see him lurking behind a tree. Dog owners, beware. Orrin Tilevitz has a video camera and he's not afraid to use it.

An avid bird-watcher, Tilevitz is so obsessed with ensuring dog owners keep their canines leashed that he carries around a camera and subversively videotapes those who allow their pups off the leash in Prospect Park. Then he posts the videos on his anti-dog blog and sometimes calls the cops to warn them about the rogue owners, according to The New York Post.
The maniacal ornithologist even carries around pepper spray, threatening to use it on unleashed animals (he was once attacked by a dog) and their owners, too.
"I have become militant, and that itself is the Parks Department's fault," Tilevitz told the Post last week. He claims city officials have been negligent in responding to complaints.
The war between bird-watchers and dog owners has been long documented in the city, but the battle escalated when a new city ordinance limited the hours a dog could be unleashed in Prospect Park to before 9 a.m. and after 9 p.m., the Post reported. Tilevitz's open antagonism has only made things worse, incurring charges of unlawful surveillance, covert police ops and bullying.
Bird-watchers have taken to boasting about their battles in the park. One man tweeted about pepper-spraying two dogs last month that had been off the leash. Another birder charged a woman with threatening him with a walking stick after he asked her to leash her dog. Fanning the flames have been two patrollers who were sicced on pooper-scooper offenders in March. The cops have also been nabbing owners who don't keep their dogs on a leash. More than 860 offenders have gotten caught so far.
Some dog owners say getting their pups off the leash to sniff around, chase balls and explore is an important part of being a dog. They defend their right to relax in city parks with their pups and want Tilevitz and his cohorts off their backs.
"Doesn't he have anything better to do than to hunt down dog owners?" dog owner Annie Chin asked the Post.

One Labrador owner fumed when he found out that Tilevitz had posted a video of him and his unleashed pooch on his Web site, saying he wanted to "give him a piece of my mind when I see him next time," according to the Post.
Despite the feuding and the complaints, parks officials say bird-watchers and dog owners have plenty in common.
"The majority of our dog owners and bird-watchers all get along very well and all love animals," park administrator Tupper Thomas told the Post.