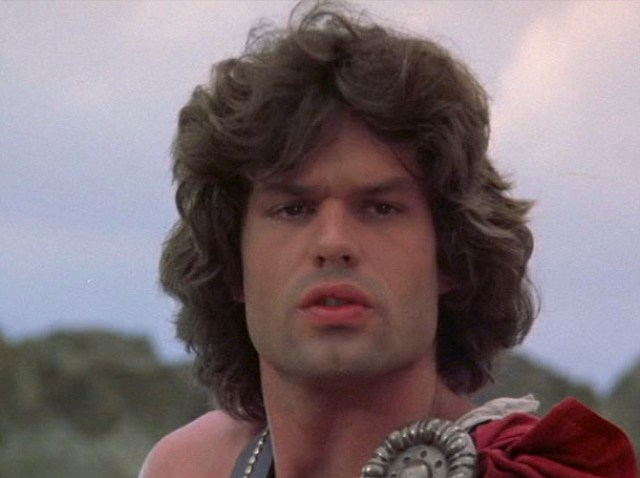 It's been nearly 30 years since Harry Hamlin took up his sword in the original "Clash of the Titans."
But the former star of the 80s hit "L.A. Law" is working on a showbiz comeback of his own -- and it will be filmed. Hamlin and wife Lisa Rinna will star on the recently greenlit "docu-soap" called "Harry Loves Lisa" on TV Land. Hamlin made it clear to PopcornBiz that the show is not a reality show (even if it sounds like one).
"I have heard about these reality shows where people do these crazy things," says Hamlin. "This is more of a documentary."
The subject is not only Hamlin's relationship with his famous wife -- seen by the nation during their "Dancing With the Stars" days. But it will also look at them as a couple as he juices up the career.
"It's documenting the challenges Lisa and I are facing right now because I'm trying to recultivate my career after taking 10 years off," says Hamlin. "It's about what's going on in our efforts to make things work in L.A."
On big difference from reality shows, the cameras will go off. "Absolutely, " said Hamlin. "We're executive producers so we can draw the line. There are moments that are caught -- real, intense moments. But we're not going to exploit our family and these issues in order to get ratings."