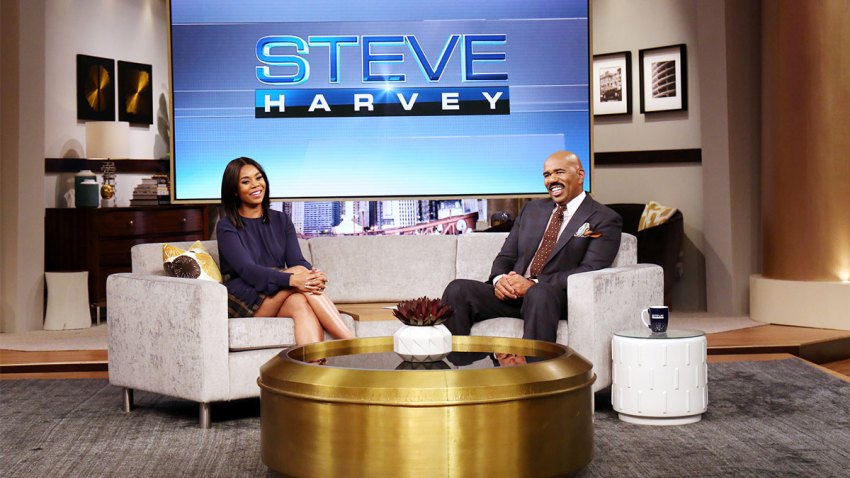 Steve Harvey cuts directly to the chase with Regina Hall in discussing her upcoming film "When The Bough Breaks."
"Let me sell this movie for you. Let me really get some people out there. How many times Morris Chestnut take his shirt off in this movie?" Harvey asked of Hall.
After stumbling over her words a bit, Hall went on to tell the audience what a wonderful actor her co-star was and said it was like working with her brother.
To see the full interview check your local listings for "Steve Harvey."