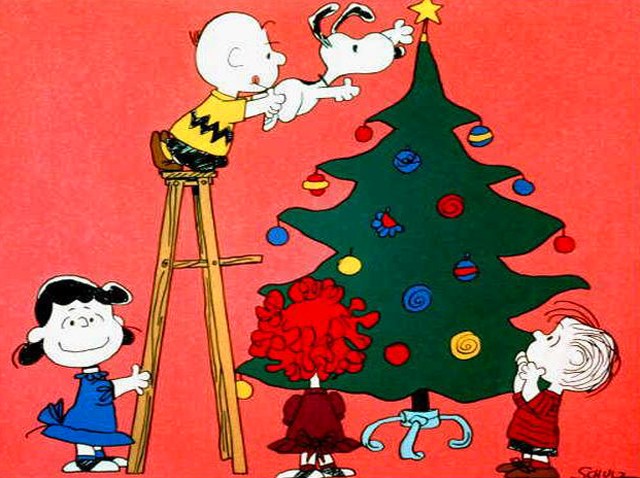 Watching "South Park" Christmas-themed repeats on Comedy Central this week proved an oddly nostalgic, if not necessarily heartwarming, experience. After all, it was 15 years this month that a TV executive sent to friends a homemade video created by unknowns Trey Parker and Matt Stone called, "The Spirit Christmas," featuring a battle between Jesus and Santa Claus.

The short marked the debut of Stan, Kyle, Cartman and Kenny, and served as a virtual pilot for "South Park," which debuted on Comedy Central a little over a year and a half later.

"South Park" quickly would go on to bring the holiday special genre to new, irreverent and disgustingly hilarious scatological depths/heights with the introduction of the magical Mr. Hankey, who was made out of a far different natural substance than Frosty the Snowman.

Parker and Stone certainly didn't invent the holiday tale parody – Dickens' "A Christmas Carol" was probably among the first such works to inspire multiple, modern-day takeoffs. But the duo presaged today's Internet viral videos by showing that anyone with a home computer, a good idea and talent has a shot at the big time.

Like the best of the holiday parodists, Parker and Stone were inspired by some top-notch material – primarily the round-headed kids of "A Charlie Brown Christmas," the greatest holiday special of all (which got a memorable online lampooning a few years back from the cast of "Scrubs"). The recent, at times strange, holiday episode of "Glee" featured a satire of another cartoon holiday favorite, "The Grinch Who Stole Christmas," with nasty gym coach Sue Sylvester as the green meany.

Meanwhile, the old Rankin/Bass claymation classics like "Rudolph the Red-Nosed Reindeer" and "Frosty the Snowman" are making a comeback, at least in terms of comic influence. The oddly touching stop-motion animation episode this month of "Community" marked perhaps the best offering yet from a show unafraid to take chances. A gory, musical stop-motion sequence in last week's "It's Always Sunny in Philadelphia" proved the highlight of the one-hour exercise in holiday debauchery, even in an episode that featured a live-action Danny DeVito streaking.

Some of best spoofs have been dubious homages to the corny 1960s and 1970s "Family Christmas"-type specials that usually were taped well before the holidays, long before anyone really needed to sit around a raging fire. Bing Crosby's final special, filmed a month before his October 1977 death, contained his famed, if incongruous "Peace on Earth/Little Drummer Boy" duet with David Bowie. John C. Reilly and Will Ferrell recently teamed on Funny or Die for a remake of sorts (Reilly as Crosby, Ferrell as the young Bowie) that remains remarkably faithful to the original until the literally bitter (and profane) end.

Then there's "It's a Wonderful Life," probably the most beloved and certainly the most mocked of Christmas movies. The latest lampoon aired on this past weekend's "Saturday Night Live," which presented the lost footage of the supposed original version – centering around a Hanukah storyline. Speaking of "SNL," NBC filled a primetime, two-hour special Tuesday with holiday sketches from the show's 35-year run (the "Schweddy Balls" routine still ranks as the best).

We're getting to the point where we soon may become more nostalgic for the satires than the classic specials and movies. So grab some egg nog and gather around the computer (or the Google TV) to check out at some of our favorite (and mostly NSFW) holiday parodies present and past:

Hester is founding director of the award-winning, multi-media NYCity News Service at the City University of New York Graduate School of Journalism. He is the former City Editor of the New York Daily News, where he started as a reporter in 1992. Follow him on Twitter.
Copyright FREEL - NBC Local Media