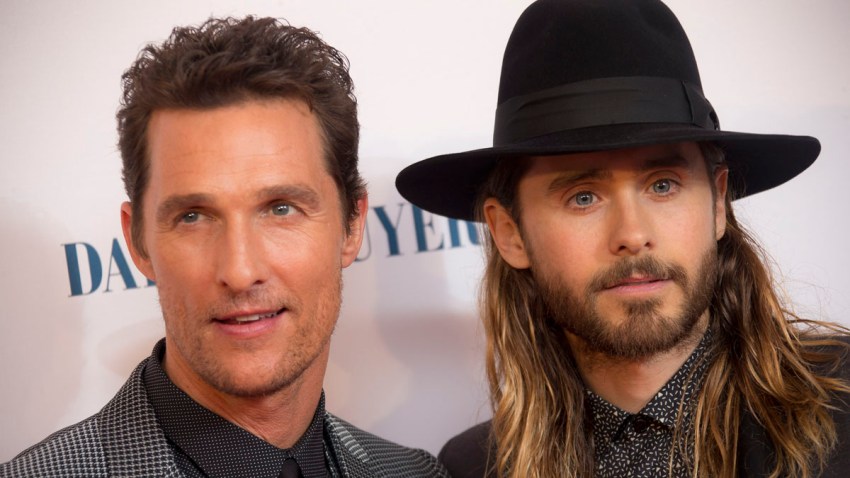 The Oscars will get a dressed-down, beach-side rehearsal at Saturday's 29th annual Spirit Awards.
As the final award show before Sunday's Oscars, the Spirit Awards are a looser affair held in a tent along the beach in Santa Monica, just west of Los Angeles. They reward independent films with a budget of $20 million or less, ostensibly celebrating the little guys in the shadow of the Academy Awards.
There is usually overlap between the two, but especially so this year. All four of the actors favored to win at the Oscars are nominated for the Spirit Awards: Cate Blanchett ("Blue Jasmine"), Matthew McConaughey ("Dallas Buyers Club"), Lupita Nyong'o ("12 Years a Slave") and Jared Leto ("Dallas Buyers Club"). If all win on Saturday at the Spirits and Sunday at the Academy Awards, it would be the first time the acting honors lined up.
For the independent film world, that's reason for both excitement and trepidation. An indie sweep in the acting categories proves how much of the best work is being done today in independent film. But it also robs the Spirit Awards of a chance to highlight films that otherwise struggle for attention.
The two leading nomination-getters at the Spirits are the historical drama "12 Years a Slave" (seven nods) and the father-son road trip "Nebraska" (six). Both are up for best picture at the Oscars, with "12 Years" considered the narrow favorite over "Gravity" and "American Hustle" (neither of which was eligible for the Spirit Awards).
The Spirits, to be hosted by Patton Oswalt, could be especially soggy. The Los Angeles area has been swamped by a heavy rain storm that's caused flooding and rock slides. Weather forecasters expect the storm to continue through Saturday. Organizers said they've added tents and canopies for the red carpet.
But the Spirits, which are presented by Film Independent (a group of filmmakers, industry professionals and movie buffs), hope to shine a light on many movies that will be absent from the Academy Awards. The other best picture contenders are the Coen brothers' '60s folk tale "Inside Llewyn Davis," J.C. Chandor's shipwreck drama "All Is Lost" and Noah Baumbach's black-and-white New York comedy "Frances Ha."
The stars of "All Is Lost" (Robert Redford) and "Llewyn Davis" (Oscar Isaac) are also nominated for best actor.
Jeff Nichols' Arkansas coming-of-age drama "Mud" is up for best director for Nichols, but has also already been chosen for the Spirits' Robert Altman Award, an honor founded in 2007 for best ensemble and director.
Also nominated are: "Enough Said" (James Gandolfini is posthumously nominated), "The Spectacular Now," ''Before Midnight," ''Fruitvale Station," ''Short Term 12," ''Upstream Color" and "Computer Chess."
The show will be aired Saturday night on IFC.
Oswalt earlier said that he would release live birds instead of the show's bird-themed statues. The actor-comedian, alas, has since repeatedly insisted he was joking.
Copyright AP - Associated Press