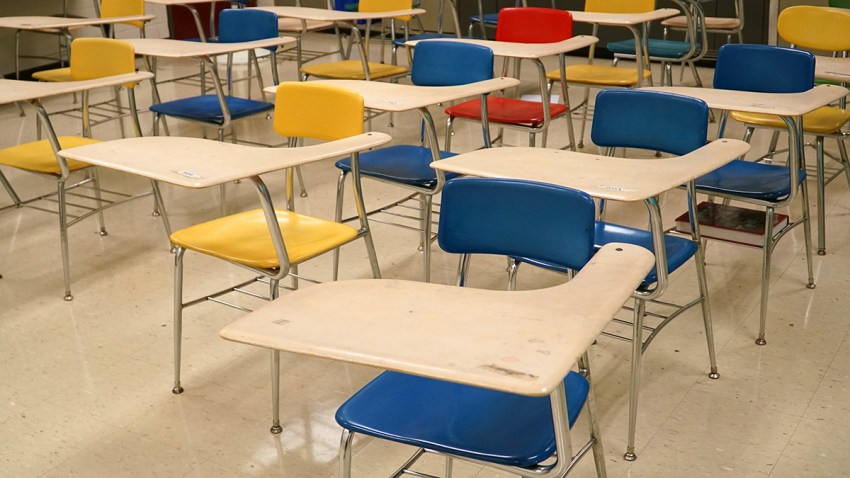 A central Indiana school superintendent is free on bail after surrendering to police to face charges alleging she used her insurance to help a sick student receive treatment.
Casey Smitherman of the Elwood Community Schools, about 40 miles northeast of Indianapolis, was charged Jan. 15 with insurance fraud, identity deception, and official misconduct.
Smitherman says she recently went to the home of a student who had missed school and saw he had symptoms of strep throat. After one clinic refused to treat him, she took him to another and said he was her son. Smitherman had an Amoxicillin prescription filled for the 15-year-old student in her son's name, court documents show. The insurance claim was for $233.
"I knew he did not have insurance, and I wanted to do all I could to help him get well. I know this action was wrong. In the moment, my only concern was for this child's health," Smitherman told The Herald Bulletin.
Her attorney Bryan Williams told the news outlet that Smitherman, under an agreement with Madison County Prosecutor's Office, will enter a diversion program allowing dismissal of the charges if she avoids further arrests in the coming year.
The president of the school board says Smitherman has its support.
"It's already been determined she is not going to have any convictions for what she did," Willams told the Herald Bulletin. "That's the prosecutor's realization she made a mistake but with good intentions. It's not like they are giving her special treatment. This is for people who have never had arrests or convictions before."
The Bulletin reports, citing court documents, Smitherman and her husband had previously helped the student, buying him clothing and cleaning the home where the boy lived with a guardian.
According to the Indiana Department of Education, more than 60 percent of Elwood Community Schools' students are eligible for free or reduced-fee lunch, an indicator of the poverty rate in the district.
Copyright AP - Associated Press