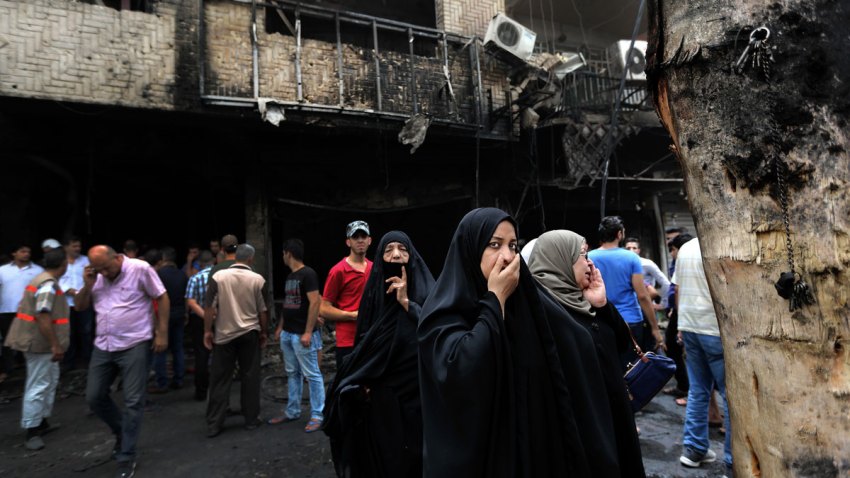 At least 10 people were killed in Baghdad late Monday in a car bomb attack claimed by ISIS near a hospital in a central district, police and hospital sources said.
A suicide bomber had targeted a gathering of Shi'ite Muslims in the Karrada district, according to a statement circulated online by the Amaq news agency, which supports the ultra-hardline Sunni militant group.
The police sources said at least 39 people were wounded in the blast and they expected the death toll to rise, NBC News reported.
The fight against ISIS, which seized a third of Iraq's territory in 2014, has exacerbated a long-running sectarian conflict in Iraq, mostly between the Shi'ite majority and the Sunni minority.
Monday's blast occurred not far from the site of an ISIS suicide attack in July that killed 324 people.