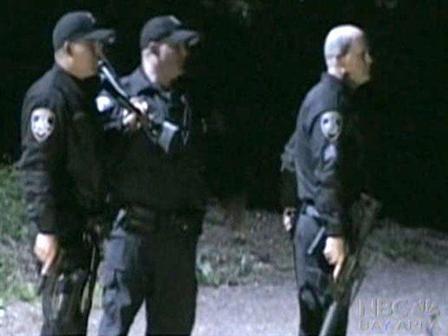 During Jay Leno's boisterous appearance this month on "The Tonight Show," his first since leaving the late night staple in February, he took Jimmy Fallon's right hand. "Look at these hands, ladies and gentlemen – look," Leno told the audience. "That's like a puppy's paw!"
Leno's hand grab came during a conversation about working on "old-timey" cars, but perhaps the former longtime "Tonight Show" host also was taking a gentle swipe at the relative inexperience of his youthful successor.
Either way, Leno clearly relished being back in the TV spotlight, which is again shining on him, albeit without the fierce "Tonight Show" glare. His Fallon guest shot followed the news that he'll be back on the tube next year with "Jay Leno's Garage," a CNBC show that taps his auto obsession.
Meanwhile, Leno lends his voice "Elf: Buddy's Musical Christmas," an animated special set to air on NBC Dec. 16. Two days later, he's slated to be outgoing CBS "Late, Late Show" host Craig Ferguson's final guest – and some hope he'll do the same when Letterman his friend-turned-rival-turned-frenemy takes his last "Late Show" bow next year.
But the biggest of the latest Leno headlines comes Sunday when PBS broadcasts the star-filled celebration of his Mark Twain Prize for American Humor. Leno, not one to Jay-walk into the sunset, is in the midst of a seemingly endless victory lap.
Fancy accolades are at odds with Leno's Everyman persona, but not with the ferocious work ethic and drive that got him the "Tonight Show" job twice. Leno should be proud to take his victories where he can get them. He'll never be able to claim the influence and critical laurels of Letterman. But he beat him to "The Tonight Show" gig, beat him in the ratings for the better part of two decades and beat him to the Twain Prize (even if Letterman notched Kennedy Center Honors first).
Letterman didn't attend Leno's Twain ceremony, recorded in October, and neither, of course, did Conan O'Brien. Other funny peers paid Leno tribute, though, including Fallon, Chelsea Handler, Seth Meyers, Wanda Sykes and fellow NBC legend/car aficionado Jerry Seinfeld.
But Leno, still active on the stand-up circuit, finds his greatest validation in getting laughs from the hoi polloi. Plenty of chuckles can be expected from the Twain Prize ceremony for a comedian who held on to a big late night TV audience like no other host since Johnny Carson.
Jere Hester is founding director of the award-winning, multimedia NYCity News Service at the City University of New York Graduate School of Journalism. He is also the author of "Raising a Beatle Baby: How John, Paul, George and Ringo Helped us Come Together as a Family." Follow him on Twitter.
Copyright FREEL - NBC Local Media