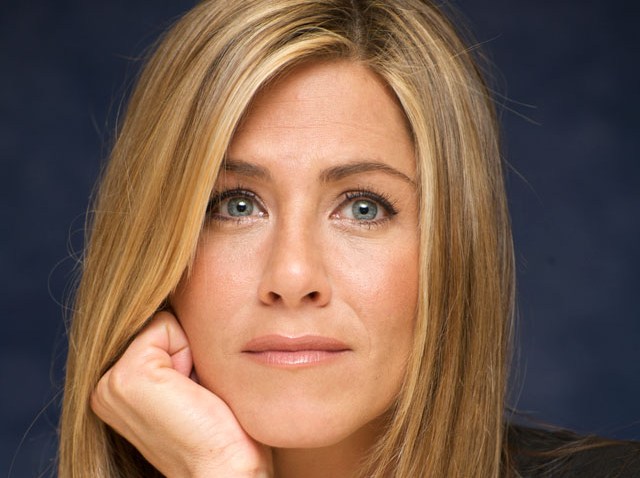 Jennifer Aniston may be at the height of her career with millions in the bank, but over the last several years, her romantic life has been filled with ups and downs.

Having survived a marriage to Brad Pitt, a lengthy relationship with Vince Vaughn and an on-again, off-again romance with musician John Mayer, Jennifer has a pretty good idea why romance can sometimes fizzle out.

VIEW THE PHOTOS: Jennifer Aniston: From TV 'Friend' To Box Office Superstar

"I think it's laziness. I really do," she told the latest Australian edition of Harper's Bazaar magazine. "I think a good relationship is about collaboration. That's the way to go in a relationship. I think you just need to talk to each other. Say what you need. Say what you want. That way it's not threatening. You just need to say, 'This is important to me.' Don't expect your mate to read your mind."

The actress said when romances do come to a close, she prefers to turn the page.

VIEW THE PHOTOS: Angelina! Cameron! Jen! Leading Ladies Of The Big Screen

"I think it's important to have closure in any relationship that ends — from a romantic relationship to a friendship," the actress said. "You should always have a sense of clarity at the end and know why it began and why it ended. You need that in your life to move cleanly into your next phase."

Jennifer, who told the mag she is "still a romantic" and believes "in love," said that while she isn't settled down with a man, she feels she's exactly where she should be in life.

"It's my experience and I feel good about it," she said. "I don't feel I'm supposed to be any further along or somewhere that I'm not."

VIEW THE PHOTOS: First Look: Jennifer Aniston In 'Love Happens'

Jennifer, who returns to the big screen in "Love Happens" opposite Aaron Eckhart on September 18, said that during bad times, she has taken comfort in two things – friends and work.

"I have great support and great friends. My close friends are important to me, so I make time for them," she said. "I've always wanted good friendships and they have supported me, through good times and bad. It's [also] good to have something creative, a creative outlet. I loved having work to go to."

As for work, Jennifer credits her drive and one particularly unfavorable comment from a former teacher for her current success.

"I just really wanted to work — to do good work — ever since I was at the High School of Performing Arts [in New York]. My Russian acting coach told me I was a disgrace to the Moscow Theatre. So I was determined to prove him wrong and do good work," Jennifer said. "I've never had my eye on a prize. I really wanted to enjoy the passage of time. Before 'Friends' and the success of that I have a graveyard of sitcoms that, thank god, you don't know about. I was happy to get a job every year, whether it went on or not."

Related Content from AccessHollywood.com:
PLAY IT NOW: Access Exclusive Clip: Jennifer Aniston's 'Love Happens'
PLAY IT NOW: Is 'Love Happening' For Jennifer Aniston?
MORE ACCESS ON THESE TOPICS: Jennifer Aniston - Movies - Aaron Eckhart - Vince Vaughn - Cher
Copyright NBCAH - Access Hollywood