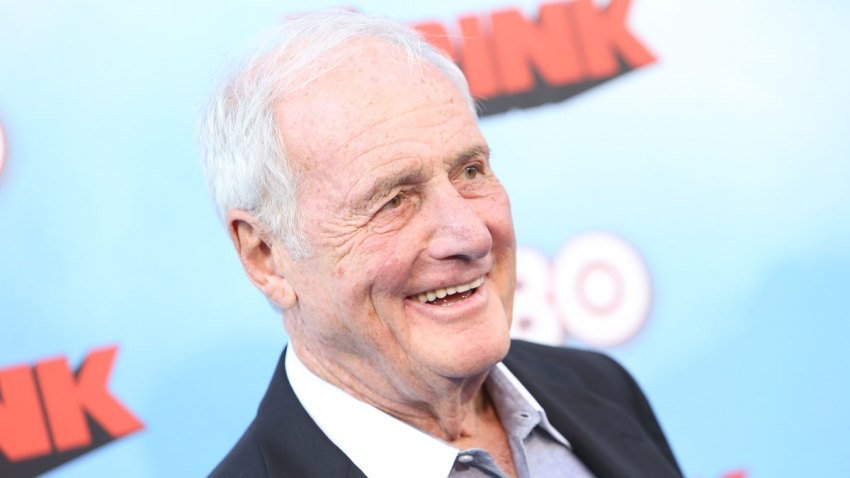 Hollywood is down a lion.
Jerry Weintraub, the mega-producer and onetime head of United Artists studio, died Monday at his home in Palm Springs, Calif. He was 77.
[NATLu002du002dDO NOT USE] In Memoriam: Influential People We've Lost This Year
Weintraub died of heart failure in Santa Barbara, Weintraub's publicists confirmed to The Hollywood Reporter.
The businessman helped shepherd the likes of "Nashville," "Diner," the original "Karate Kid" and the "Ocean's Eleven" franchise to the big screen.
Weintraub's most recent project was executive-producing the war-and-politics satire "The Brink," which just premiered, for HBO.
He was a three-time Emmy winner, his most recent two coming in 2013 for HBO's Liberace biopic "Behind the Candelabra" and in 2014 for the documentary "Years of Living Dangerously."
In 2007, he had his hand and footprints immortalized in cement at what is now Hollywood's TCL Chinese Theatre alongside "Ocean's Eleven" stars George Clooney, Brad Pitt and Matt Damon.
[NATL] Top Entertainment Photos: Best of the American Music Awards, and More
In an first-person essay published in the March issue of Vanity Fair, he described his perfect day in Los Angeles as "every day."
"I love my work, so it actually feels more like fun. I am lucky enough to speak with some of the most interesting and creative people in the world," he wrote. Weintraub ultimately concluded, "Every day has moments of perfection because, when you're living your dream, every day feels perfect."
Copyright E! Online