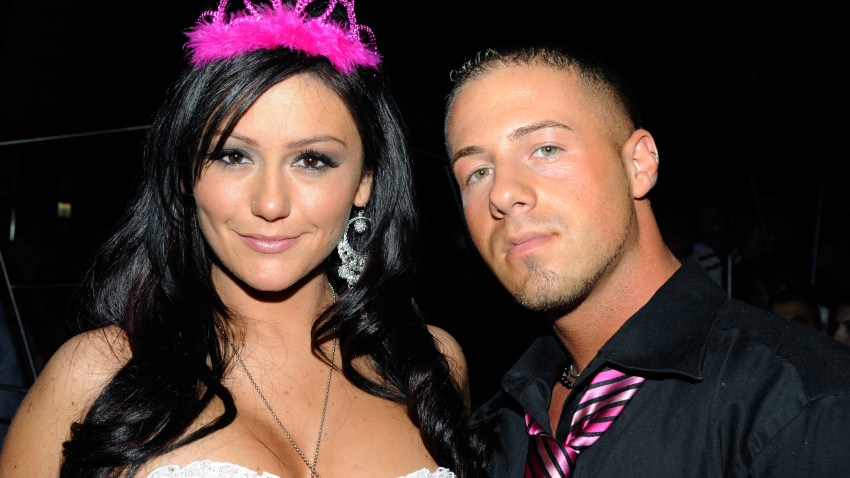 Here's a "Shore" shocker -- Jenni "J-Woww" Farley and her boyfriend have called it quits.
The "Jersey Shore" starlet and her boyfriend/manager, Tom Lippolis, reportedly split Thursday after photos surfaced online showing what appeared to be J-Woww kissing another man and holding hands.
"I am [explicative] beside myself, but am ready to move on," Lippolis told RadarOnline.com, which also posted the photos of J-Woww's alleged new beau, "Roger."
Lippolis told the gossip site there had been a "lot of pressure" on his one-year relationship with J-Woww, but she had told him, "I never cheated on you and I will never leave you for someone else."
"She just lost the best thing that ever happened to her," Lippolis said Thursday. He added that he'd already received a lot of attention from the ladies since changing his Facebook status to single.
J-Woww, a native of Franklin Square, New York, is currently shooting the third season of MTV's hit reality show in Seaside Heights, New Jersey.
On "Jersey Shore's" first season, J-Woww and castmate Pauly D were shown on camera flirting in bed.
"I am like a praying mantis," J-Woww has said. "After I have sex with a guy I will rip their heads off."
Season two of "Shore" premiered last week.