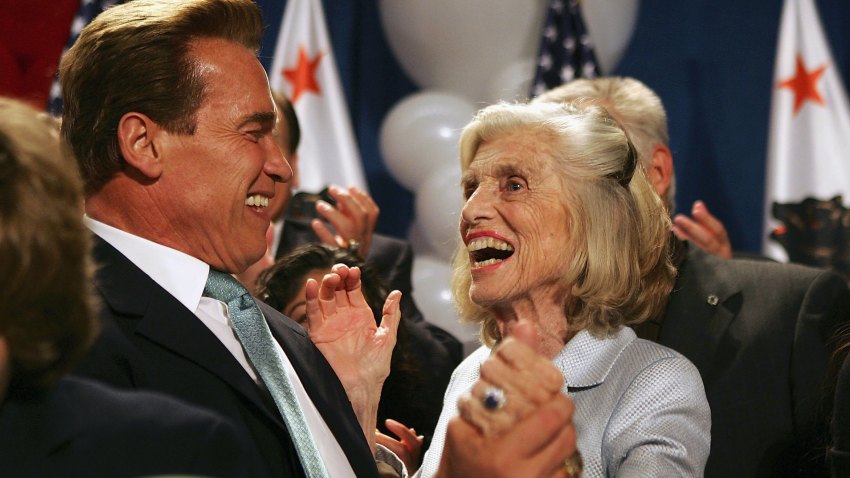 President John F. Kennedy's sister can now find herself at the National Portrait Gallery. In a painting, of course.
The portrait of Eunice Kennedy Shriver marks the first time the National Portrait Gallery has ordered a custom-made painting of a person who has not served as president or first lady.
The piece was installed Saturday during a private ceremony with Shriver and her family. Shriver founded the Special Olympics and champions the rights of the mentally disabled.
The painting was done by David Lenz, the father of a Special Olympics athlete. It shows the 87-year-old Shriver on the sand near her Cape Cod home with four Special Olympics athletes and a member of the Best Buddies program, which Shriver helps to lead.
Lenz was selected after winning the museum's Outwin Boochever Portrait Competition 2006 with a painting of his son, Sam, who has Down syndrome.