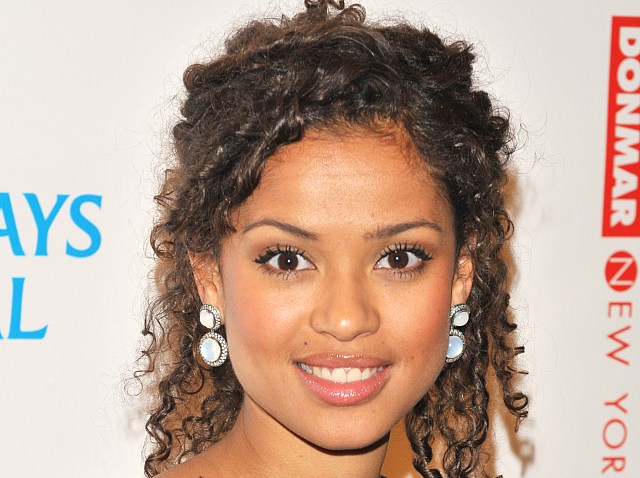 J.J. Abrams has a longstanding tradition of casting unknown ingénues as the female leads of his projects. Following in the hallowed footsteps of Keri Russell ("Felicity"), Jennifer Garner ("Alias"), Evangeline Lilly ("Lost") and Anna Torv ("Fringe"), British actress Gugu Mbatha-Raw has landed the female lead of "Undercovers," Abrams' new pilot for NBC.
Mbatha-Raw is a graduate of London's Royal Academy of Dramatic Art best known for her breakthrough role as Ophelia opposite Jude Law in the Donmar Warehouse production of "Hamlet," which had successful runs in London's West End and on Broadway last summer. She's also one very lucky, talented and beautiful woman who is pretty much guaranteed mega-TV stardom thanks to the J.J. golden touch.
"Undercovers," which Abrams co-wrote with Josh Reims, is about a husband and wife who are re-activated as CIA agents after years of retirement. Think of it as "Mr. and Mrs. Smith" meets "Alias" but with more comedy thrown in. Boris Kodjoe ("Soul Food") has been cast as Mbatha-Raw's other half.
Just as Abrams prefers to cast impressive unknown female leads, he doesn't get nearly enough credit for having outstanding taste in men. We would like to personally thank him for bringing Scott Speedman, Michael Vartan, Bradley Cooper, Chris Pine, Matthew Fox 2.0, Josh Holloway, Daniel Day-Kim and Chris Hemsworth into our lives and hearts. Bravo, J.J., bravo.
Abrams will direct "Undercovers," marking the first pilot he has helmed since "Lost" in 2004.
We wish we had the ability to make our island skip through time or climb through a red-matter worm hole so we could see the finished product already. Abrams has never failed us (if we ignore that whole "Cloverfield" situation) and we can't wait to see what he'll do next.