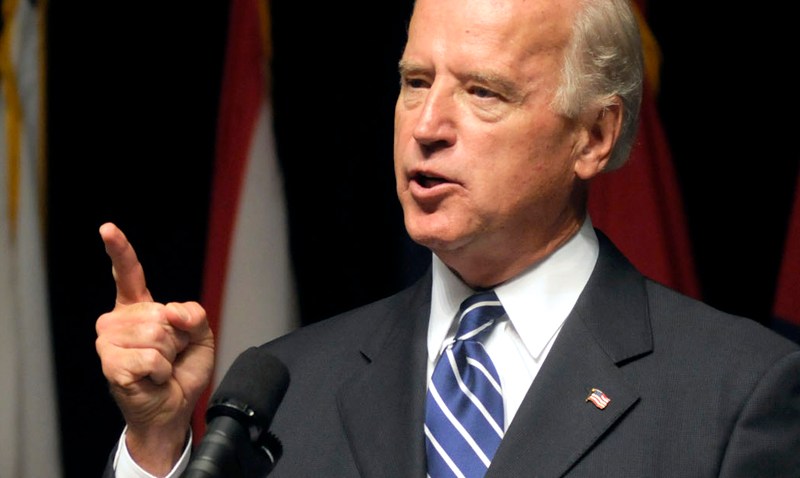 Vice President Joe Biden took charge of the internal debate that led to President Barack Obama's new strategy shift for Afghanistan, according to a report in the New York Times.
In one group were field commanders who wanted Obama to send more combat troops to Afghanistan. In another camp, the president's defense secretary and chairman of the joint chiefs of staff advocated for additional troops to serve as "trainers," according to the report. A third group included the Secretary of State, Hillary Clinton, who pushed for training local leaders to stop the country's poppy production.
Throughout the 90 minute discussion, Biden walked the room and kept Obama's advisers focused on trying to set narrow goals for the American mission in Afghanistan, according to the Times. Out was former President George W. Bush's vaguely worded "freedom agenda." In was a strategy of "benchmarks" for fighting Al Qaeda.
Biden was the "voice of caution," who reminded everyone that they "would have to sell their plans to a skeptical Congress," the Times said, attributing the information to interviews with half a dozen White House advisers.
After a discussion with his advisers in the "Situation Room" last Friday, Obama told them that he was close to a decision but wanted to "get comfortable with it," the Times reported. He then retreated to Camp David over the weekend, and would later announce his plan on Friday.
In the end, Obama's decision was a compromise, according to the Times. He would send 4,000 more troops to the region, but they would serve in an advisory role -- not in combat -- helping with army and police training, and rebuilding infrastructure.
Afghan President Hamid Karzai said Saturday that the plan was "better than we were expecting," and "exactly what the Afghan people were hoping for and seeking."
If the strategy succeeds, it will not only be a victory for Obama and the country -- but a validation of his VP choice too.