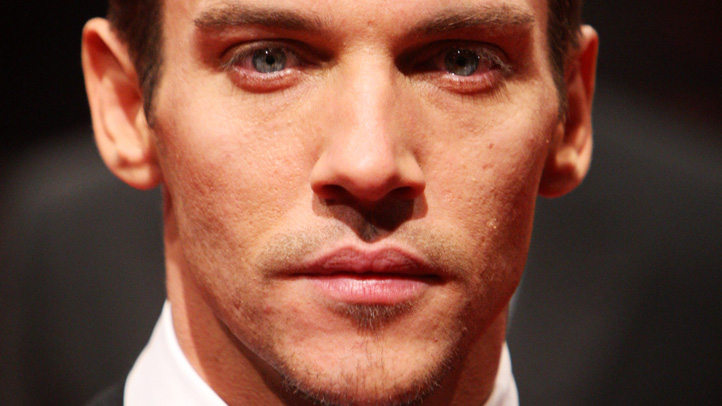 Former "Tudors" star Jonathan Rhys Meyers was hospitalized in London this week, Access Hollywood has confirmed.
The 33-year-old actor, who has spent time in rehab in the past for alcohol addiction, was reportedly found "slumped on the floor" when paramedics responded to an emergency call from the actor's home on Tuesday, the UK's The Sun reported.
VIEW THE PHOTOS: Jonathan Rhys Meyers
Once paramedics arrived, Rhys Meyers reportedly "refused treatment at the scene for more than 30 minutes," at which point police were called, the paper claimed.
He was eventually taken to a London hospital near his home on Tuesday night and discharged early Wednesday, according to reports.
VIEW THE PHOTOS: Celebs Who Have Been In Rehab
While some reports claimed it was an alleged suicide attempt by the actor, a source has told Access Hollywood that was not the case.
"He did relapse and was hospitalized briefly for that, but was released," the source told Access on Thursday, adding, "It was not a suicide attempt."
A rep for the actor had no comment when contacted by Access.
VIEW THE PHOTOS: Mug Shot Mania
Rhys Meyers – best known for his role as King Henry VIII in Showtime's "The Tudors" – has had a number of alcohol-related incidents over the years, as well as rehab stints.
He first went to rehab in April 2007 and was arrested in November 2007 at the Dublin airport for public intoxication. He was also arrested at the Charles De Gaulle airport in Paris in June 2009 after an alleged scuffle with an airport employee.
He spent time in rehab again in May 2010.
Copyright 2011 by NBC Universal, Inc. All rights reserved.
This material may not be published, broadcast, rewritten or redistributed.
Related Content from AccessHollywood.com:
PLAY IT NOW: Is Selena Gomez Eating Healthier Now?
PLAY IT NOW: Jeff Conaway Details His Substance Abuse Problems & Choosing To Do 'Celebrity Rehab' (2008)
More from Access: [ Jonathan Rhys Meyers Hospitalizations Rehab ]
Copyright NBCAH - Access Hollywood