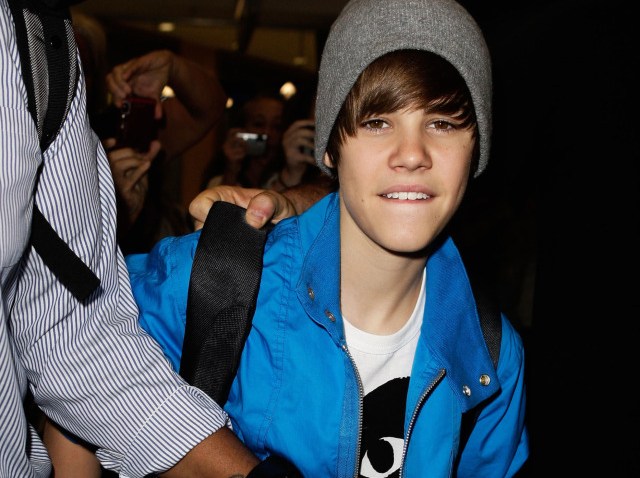 Justin Bieber has wowed the world with his singing and dance moves – but now, the tween idol is taking on Hollywood.
The young star will make his acting debut on the season premiere of "CSI: Crime Scene Investigation" this fall, CBS announced on Thursday.
VIEW THE PHOTOS: The Boy Who Makes The Tweens Swoon — Justin Bieber
The "Baby" singer will play Jason McCann, a "troubled teen faced with a terrible decision regarding his only brother," according to CBS.
It looks like Justin's already preparing for his guest-role.
VIEW THE PHOTOS: Maria's Madcap Adventures: Singing Backup For Justin Bieber
"Morning world… we got the acting coach here… learning 'a new craft,'" he Tweeted on Thursday.
He won't be the first chart-topping young musician to make a "CSI" appearance — country cutie Taylor Swift guested on the show in March 2009.
Though the small screen will be new to Justin, he's already conquered an even smaller screen. His video for "Baby" recently became the most-watched music video on YouTube, with over 250 million views.
VIEW THE PHOTOS: Primetime Hunks
Copyright 2010 by NBC Universal, Inc. All rights reserved.
This material may not be published, broadcast, rewritten or redistributed.
Related Content from AccessHollywood.com:
VIEW THE PHOTOS: Young Hollywood Heartthrobs!
PLAY IT NOW: On The Set: Usher's 'There Goes My Baby'
PLAY IT NOW: Kristin Cavallari & Whitney Port Hit The 2010 MuchMusic Video Awards
More from Access: [ Justin Bieber 'CSI' Young Hollywood ]
Copyright NBCAH - Access Hollywood