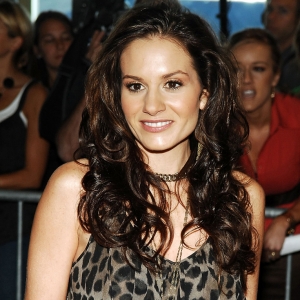 With just a few weeks to go in the eighth season of "American Idol," this season's new judge, Kara DioGuardi, told TV Guide that she may not be back next year.
"I'm only here for one season," she told the mag. "That's what we've discussed. So we'll see what happens. Hopefully they keep me on."
VIEW THE PHOTOS: 'Idol' On Access: Season 8's Top Ten Visit The Access Hollywood Set
A hit songwriter who was largely unknown to the public before joining Simon Cowell, Paula Abdul and Randy Jackson at the "Idol" judges' table, Kara added that she's "grateful to America" for letting her ease into the role.
"My life has become extremely exciting and I am so excited for this opportunity," she said. "I feel grateful to America that they let me grow and they let me find my groove on the show and that they were patient. And hopefully I haven't disappointed them. It's been a scary experience at times."
VIEW THE PHOTOS: 'American Idol' Season 8 Contenders & Their Celebrity Look-A-Likes
But as to whether she'll be sticking around, Simon Cowell told the mag recently that he felt it was likely.
"I would imagine so," he said, adding that it was out of his hands. "The only say I have is about Ryan, Randy and Paula. I've always made it clear that I wouldn't like to do the show without them. So that's all I'm really concerned about."
"American Idol" continues this week with "Rock Week" for its top four, Adam Lambert, Danny Gokey, Allison Iraheta and Kris Allen. Former Guns N' Roses guitarist Slash will be the week's mentor.
Related Content from AccessHollywood.com:
VIEW THE PHOTOS: 'American Idol' Season 8 Top 13
PLAY IT NOW: Access Extended: Simon Cowell Talks 'Idol'
PLAY IT NOW: Kara DioGuardi Talks 'Idol' Rumors

MORE ACCESS ON THESE TOPICS: Kara DioGuardi - American Idol - Reality TV - Celebrities - Music

Copyright NBCAH - Access Hollywood