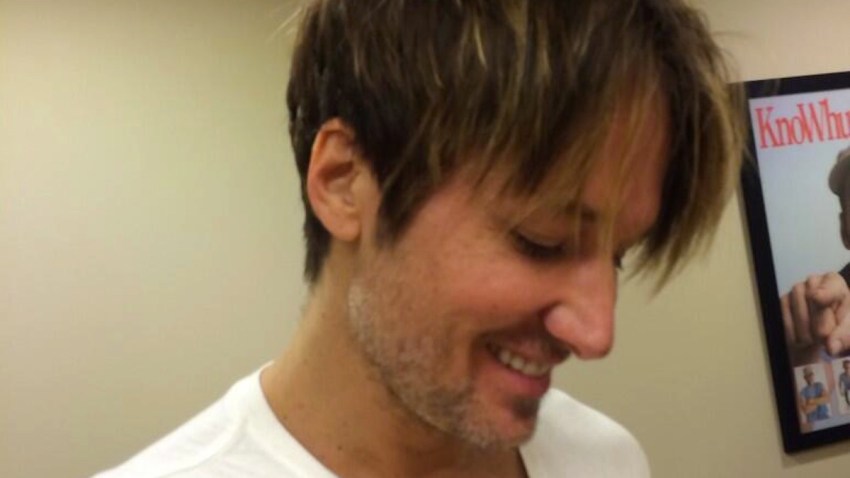 This just goes to show that popular hair trends in Hollywood are not limited to females.
Country artist Keith Urban made a big move yesterday by opting to say goodbye to his signature highlighted locks and shared his new and improved, shorter haircut with his Twitter followers earlier today.
"Snow ain't the only thing falling in Nashville today!! -KU," the Australian celeb jokingly wrote with a photo of his tresses all over the salon floor yesterday.
Urban didn't go into detail as to what prompted the sudden change, but we gotta say, the new cut looks pretty darn good on him.
PHOTOS: Celebs with bob haircuts
The "American Idol" judge is just one of many stars who have chosen to do something different with their hair this season.
Just Tuesday at the 2014 Independent Spirit Awards nominations press conference in Hollywood, Paula Patton debuted a sophisticated hair makeover, after revealing that her brunette tresses had been transformed into a chic bob.
And if it's not cut, it's color. Both Taryn Manning and Jessica Alba decided to lighten things up, and went from rich browns to light blond. However, Alba is back to brunette just one day after posting Instagram pics with the new look.
pic.twitter.com/eUdpH9gOah — Keith Urban (@KeithUrban) November 26, 2013
Snow ain't the only thing falling in Nashville today!! -KU pic.twitter.com/ZlCD22pDYy — Keith Urban (@KeithUrban) November 25, 2013
Copyright E! Online