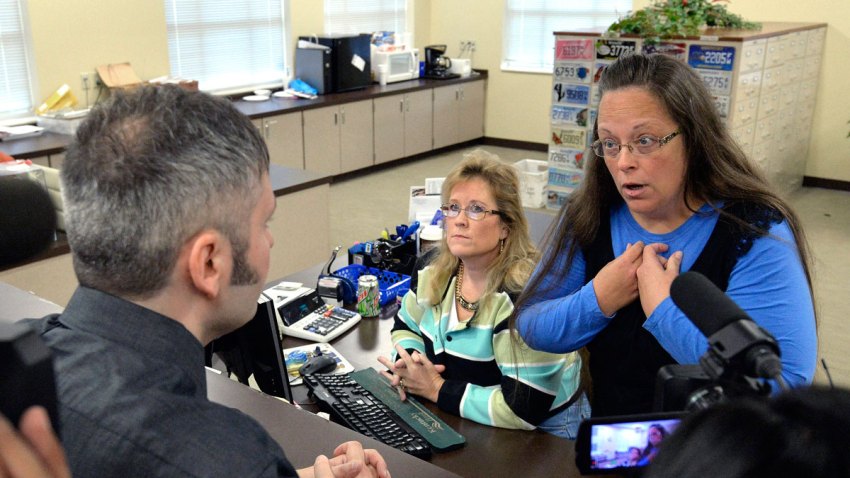 A Kentucky court clerk is once again asking a federal judge for an order freeing her from the obligation of issuing marriage licenses, a move that would allow her to remain in office while still refusing to acknowledge same-sex unions.
Kim Davis ignited a fierce debate in her office in Rowan County, Kentucky this week when she defied orders to comply with a U.S. Supreme Court declaring the constitutionality of same-sex marriages. Davis, a born-again Apostolic Christian, said issuing the licenses to gay couples would violate "God's definition of marriage" and would infringe on her religious freedom.
The unorthodox gambit appears to have little chance of succeeding.