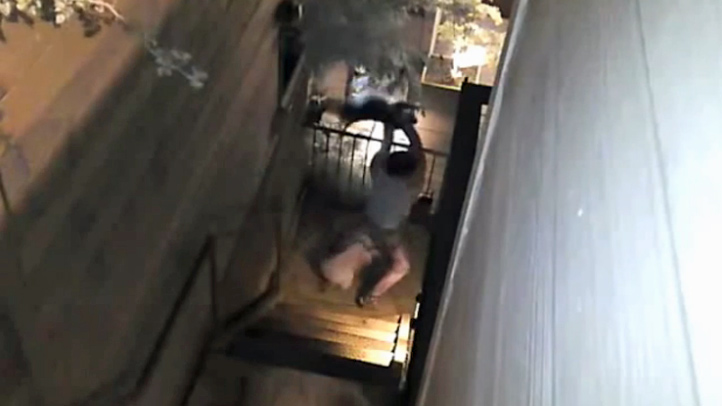 The San Francisco founder of tech company Digg was forced to rescue his dog from a violent raccoon--and it is all caught on camera.

Tech mogul Kevin Rose tossed a raccoon down the stairs to defend his dog, "Toaster."

The YouTube video is attracting all kinds of attention for the founder of Digg.

Rose says he woke up in the middle of the night Saturday to find a raccoon attacking his dog outside of his San Francisco home.

Rose broke up the attack, scooped the dog up to safety, and then hurled the raccoon down a flight of stairs.

His labradoodle is OK except for a few claw and bite marks.

Rose says, he doesn't encourage animal violence, but he felt like he had to step in to save his dog.

The 45-second YouTube clip has more than 6 million views, so far.