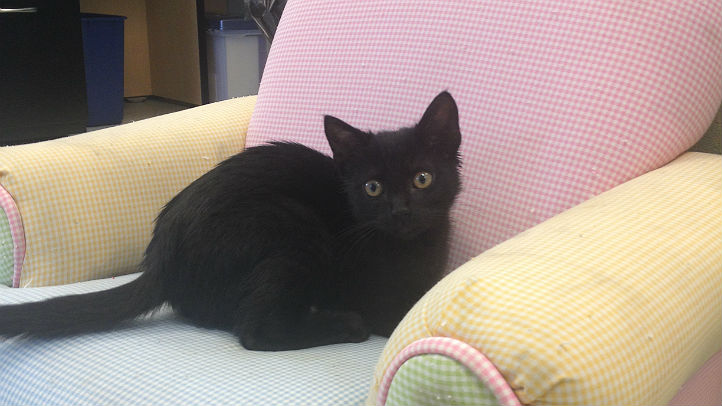 A kitten used some of its nine lives while making a harrowing, nearly 300-mile journey to Illinois from a central Wisconsin town.

Sugar Grove Police found the kitten inside the engine of a semi-truck after they pulled the truck over for speeding. The driver had started the trip in Tomah, Wis., police said, and was driving for about four hours before he was pulled over.

During the stop, an officer heard meowing coming from the engine. Inside was a black kitten who'd hung on for the duration of the 284-mile trip.

The cat has since been dubbed EB for "engine block" and was taken to Kane County Animal Control where the staff describes her as spunky and loves attention.

"She has a lot of energy and is very playful! She has also been around small dogs."

The kitten is expected to be put up for adoption.