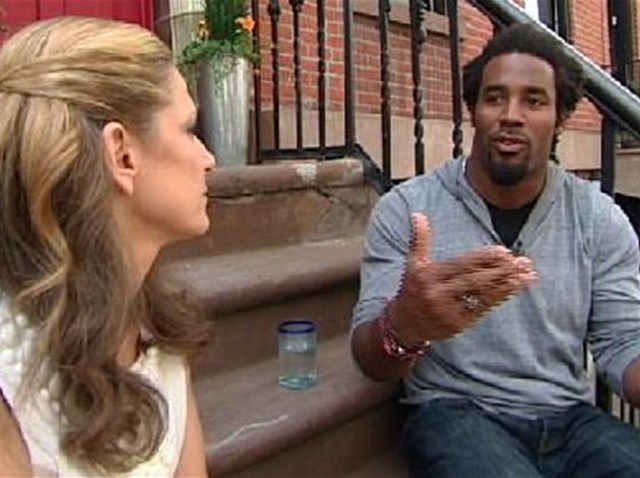 Lance Bass and Michael Turchin are now married, E! and People have confirmed.
The couple exchanged vows at the Plaza Hotel in Los Angeles, CA surrounded by family and friends including Joey Fatone, Chris Kirkpatrick and JC Chasez. JC took on an extremely special role, alongside Kristin Chenoweth, by singing for Lance and Michael's first dance as a married couple.
The day was officiated by close friends, Jamie-Lynn Sigler and JoAnna Garcia Swisher, which Lance referred to as "the easiest call of the whole wedding."
The E! cameras were with the couple from the very beginning and you can experience a behind-the-scenes look at their one-of-a-kind love story and historical wedding in a 90-minute E! special airing February 5 at 8:00pm ET/PT, "Lance Loves Michael: The Lance Bass Wedding." It will be the first time an American television network is broadcasting a celebrity wedding between two men.
PHOTOS: Guess the celebrity engagement bling!
In a recent, exclusive interview with E! Online, Lance gave some insight into what his wedding day will include. He explained, "The whole wedding itself is very classy, you know. We wanted to plan something that could last for 100 years. When we show our grandchildren this amazing tape of our wedding, the best wedding video ever, I want them to be able to look at this and be like 'Wow, that stood the test of time.' So we're using a lot of elements in the wedding that are classy and one of those is definitely our first dance. The song we chose is a song that lasts forever, something that is very special to us."
However, the former boy band superstar did admit that he "boderlines tacky."
"I don't know if it's because my name is Lance, and I was just obsessed with Sir Lancelot, and that medieval times and royal everything, but I like to have a royal feel, and that's what it's going to feel like. Something very grandiose." Lance went on to explain, "My only note to the guests were 'I want you to pretend like you're going to a royal wedding at the met ball.' So it can be over the top, high fashion, and just incredible fashion, and that just kind of set the tone for the wedding right there."
In a recent blog post for Brides.com, Lance revealed that they chose wedding colors "like dark reds and purples with pops of lime green." He also admitted that his young niece will be performing "This I Promise You" during the reception.
The couple started dating in December of 2011, and Lance proposed in September of 2013.
Copyright E! Online