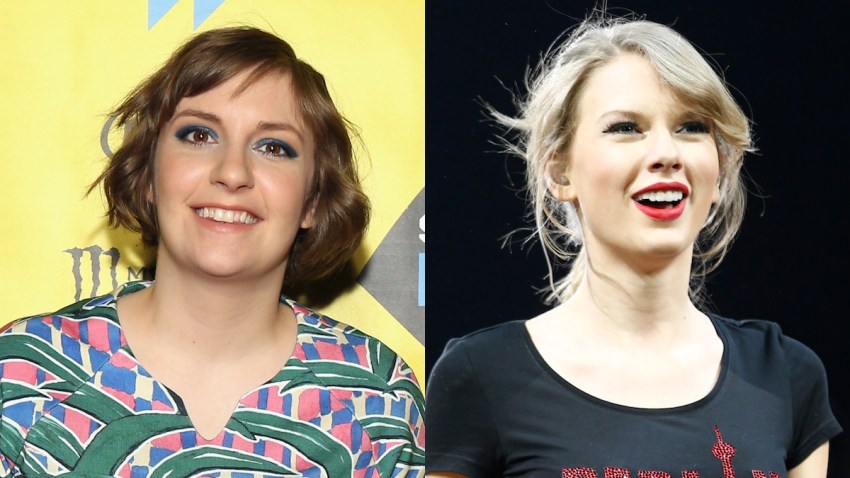 Lena Dunham celebrated her first time hosting "Saturday Night Live" with a famous pal: Taylor Swift.
E! News can confirm that the "Girls" star and co-creator, along with the country superstar, attended an after-party at Asselina restaurant in Union Square. J. Crew's creative director, and Girls guest star, Jenna Lyons, Mean "Girls" star Daniel Franzese as well as "SNL" cast members Aidy Bryant, Bobby Moynihan, Vanessa Bayer, were also in attendance.
Luckily for us, Franzese added several snapshots from the bash to his Instagram account.
"Live from New York it's the @nbcsnl after party with @girlshbo star @lenadunham and #meangirls homie #RajivSurendra and me @whatsupdanny!," he captioned one photograph with Dunham and his "Mean Girls" co-star Rajiv Surendra.
VIDEOS: See all the highlights from Lena Dunham's apperance on SNL
He also posed with the "Red Singer" at the "best party ever."
Dunham gushed about her experience on "SNL" and tweeted, "Cannot overstate how joyful this experience has been. I have always loved you 'Saturday Night Live,' but now I am IN love with you."
What did you think about Dunham's appearance on SNL? Sound off in the comments!
Copyright E! Online