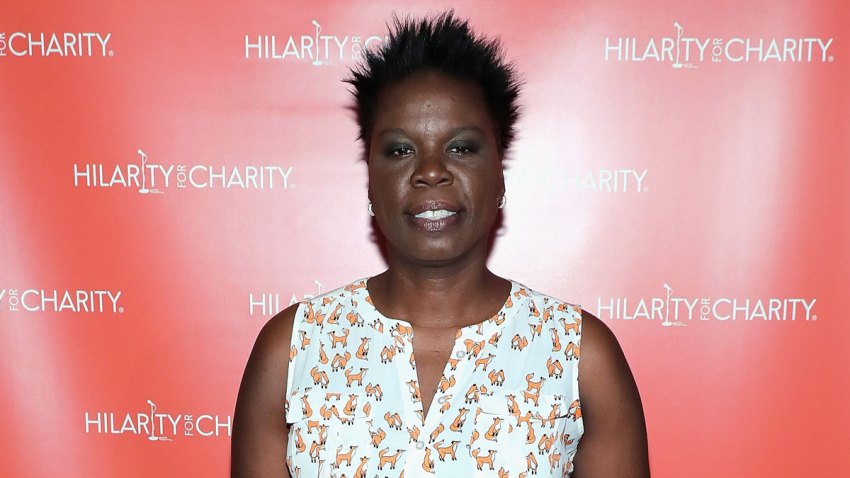 Leslie Jones is back on Twitter and Snapchat after going dark on social media.
After the "Ghostbusters" star's website was hacked, Jones went underground. She didn't tweet, she didn't use her favorite filters on Snapchat and she wasn't spotted in public. But that all changed Saturday, when she returned to Twitter to share her thoughts on the classic show "Golden Girls."
"I don't care what nobody say, these b-- make me laugh no matter what the hell is going on," she narrated over a filmed clip of the show. "For real."
Perhaps it was a reference to the hacker who published naked photos of the comedienne, as well as her passport and driver's license information. But after sending a couple of other tweets about other shows, Jones addressed the incident head on.
"Thanks to my fans and friends! I'm soooooo ok really. And I will always be funny been through a lot in my life and I ALWAYS GET BACK UP!" she tweeted Sunday night. "So let's make my birthday week THE BOMB!! Cause I'm about to act a fool YALL!! CHEAH! #LJBDAY."
Jones' birthday is Sept. 7, so it looks like she's already getting into celebratory mode.
The "Saturday Night Live" cast member's return to social media also comes after one of the trolls who harassed her on Twitter, Milo Yiannopoulos, came forward on ABC News' "Nightline" and said he had no regrets about tweeting racist comments at her. "Trolling is very important," Yiannopoulos said. "I like to think of myself as a virtuous troll, you know? I'm doing God's work."
Yiannopoulos also claimed Jones played the victim after saying how upset she was at all of the vicious comments coming her way. "This idea that celebrities are these fragile wallflowers. Give me a break," he said. "That the stars of Hollywood blockbusters are sitting at home crying into their iPhones."
In the aftermath of the Twitter attacks, Jones succeeded in getting some accounts, including Yiannopoulos', permanently suspended. "I would like my account back," he told "Nightline."
Copyright E! Online