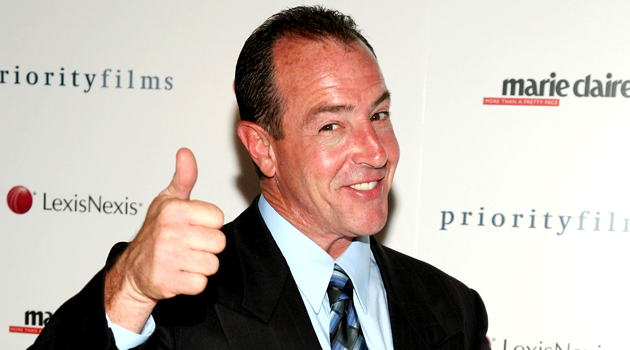 Who's your daddy?
Lindsay Lohan's estranged father Michael will marry Kate Major, the former gal pal of reality TV dad Jon Gosselin.
Lohan, 49, and Major, a 27-year-old ex-tabloid reporter who quit her day job in pursuit of a short-lived relationship with Gosselin, announced their engagement in interviews on Tuesday.
U.S. & World
"I'm ecstatic," Lohan told People. "I've never met anyone who's been there for me like Kate."
While the media savvy pair have yet to set a date, Major said she's "already talked to some of the bridesmaids" and will "probably" get hitched at the end of the year in New York.
The pair first met four years ago, Major said, adding that their nuptials are "meant to be," People reported.
In a separate interview with Us magazine, Lohan said he won the blessing of Major's father two weeks ago while sharing a hot tub in his Florida home.
"I said, 'There's something we have to talk about.'" Lohan recalled. "He said, 'Oh my God, don't tell me Kate's pregnant!' I told him I was looking at the future, and I wanted to make it formal and take it to the next level. After that, he approved, then Kate and I discussed it and she discussed it with her dad."
Lohan said he informed Major's dad he would like to have children with her in the future.
As for his existing feud with daughter Lindsay, Lohan told Us he delayed announcing the engagement in a bid to get her to enter rehab.
He called his relationship with Lindsay's now soon-to-be step-mom "the strongest one in my life."
And what about Gosselin's take on the romance between his former lover and Lohan, his one-time friend?
"Jon and I don't speak, but I wish him and Kate Gosselin the best," Major told Us.