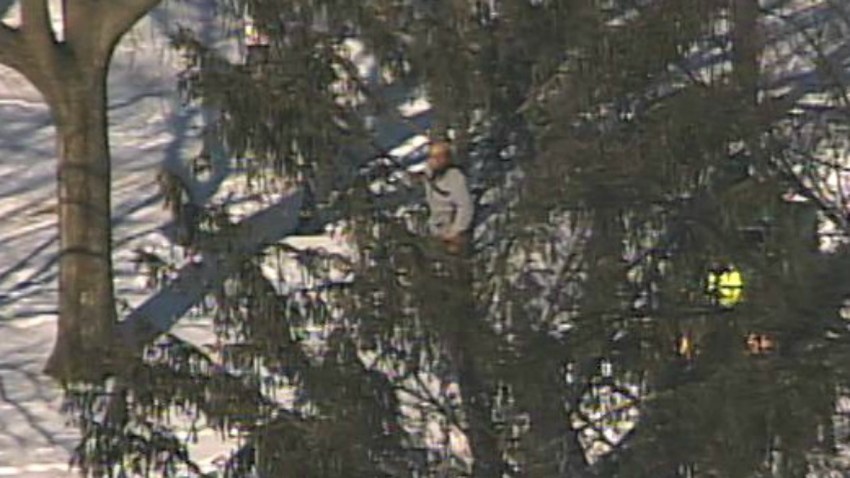 A New Haven man, whose first name happens to be Noel, has been arrested after climbing the holiday tree in New Haven this afternoon and yelling to the crowd below.
Police said Noel Delgado, 42, was yelling in English and Spanish. Some of what he said was gibberish, according to police, but he also said he cannot support his family.
The city parks department cut electricity to the tree as Delgado was in it so that he would not get electrocuted, and the New Haven Police Department talked him down.
Delgado refused medical treatment and is being charged with second-degree breach of peace.