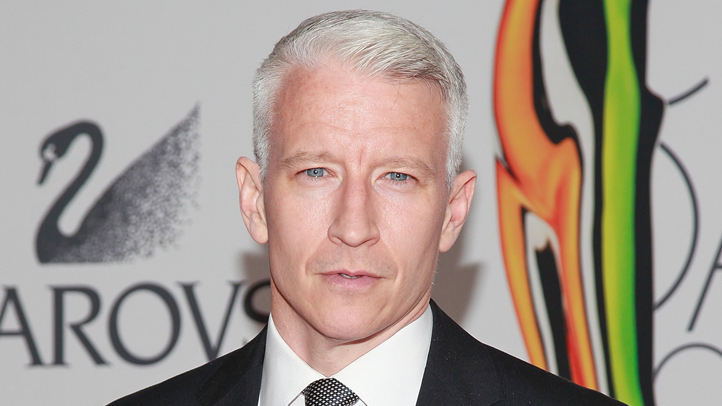 Anderson Cooper is used to being watched. He'd just prefer it to be via TV.
A 48-year-old Queens man has been charged with felony menacing and misdemeanor stalking and harassment for allegedly repeatedly trying to make unwanted contact with the CNN anchor and trying multiple times to get into the West Village home that Cooper shares with boyfriend Benjamin Maisani.
According to the New York Daily News, Alex Hausner was remanded to custody in lieu of $75,000 and ordered to stay away from Cooper after appearing Saturday in Manhattan Criminal Court. His lawyer reportedly said that he is not violent and poses no threat to the newsman.
PHOTOS: Celebs partying in New York
Per the criminal complaint obtained by the Daily News, Hausner tried to get into the couple's home at least four times since January, including once after midnight.
On June 22, the complaint alleges, Hausner started beating on the door with his foot and said, "I swear to f--king God I'm going to f--k you up."
He's also accused of calling up CNN headquarters in NYC on July 26 in an attempt to contact Cooper and telling an official there, "I heard you want to f--king talk to me, the f--king worst is coming."
PHOTOS: Stars with convicted stalkers
Hausner, meanwhile, maintains that this whole thing is a misunderstanding, telling the New York Post today that he and Cooper are friendly and that it's Maisani who has the problem.
"It has nothing to do with Anderson. I can't make that report, I told you," Hausner said. "I can prove from my sources that his boyfriend has sent people after me." Regarding the alleged June 22 incident, he said, "I was told to knock on the garage door. I might have got there at the wrong time. I knocked on the door and hit it with my foot."
Hausner is due in court again Aug. 8. Cooper has not commented on the case.
Copyright E! Online