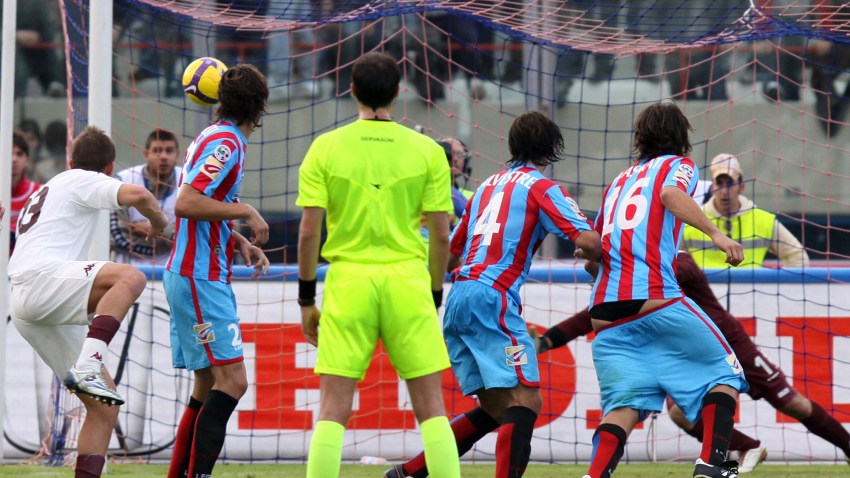 Fourth time's the charm?!
Nick Viall, star of two seasons of "The Bachelorette" and this season of "Bachelor in Paradise", has been revealed as the new Bachelor.
The news was announced live on tonight's "After Paradise", by hosts Michelle Collins and Sean Lowe, and Nick was on hand to sound off on his new journey.
"I'm very excited," he confessed, but still, "I'm more nervous."
After weeks of speculation that the next bachelor would either be Luke Pell or Chase McNary, this reveal comes as quite the shock for fans of the franchise, who are used to Bachelors being picked from the last season of "The Bachelorette." Nick made it to the final two of both Andi Dorfman and Kaitlyn Bristowe's seasons, and then went on to show up in this season of "Bachelor in Paradise."
While this seemingly came out of the blue, Viall has known for a while. "I don't know if anything really prepares you for it," Viall said of the nerves and emotions he was feeling ahead of the official announcement. But still, he insists he's prepared. "Honestly, I think I'm definitely ready for it. I'm very excited. I've had an interesting journey throughout this process."
One thing you're probably wondering: What the heck happens with Jen, a.k.a. the woman he's dating on Bachelor in Paradise? "Obviously we don't end up together," he revealed, but you'll have to tune in to the finale next week to find out how it ends.
So, what's he looking for in a woman? "I've always liked confidence," he said. "Someone who makes me a better person and challenges me."
Bachelor in Paradise's Biggest Scandals Ever: Affairs, Texts and One Bad Chad
The Bachelor typically makes its debut in January.
The Bachelor and The Bachelorette's Biggest Villains, Ranked!
Copyright E! Online