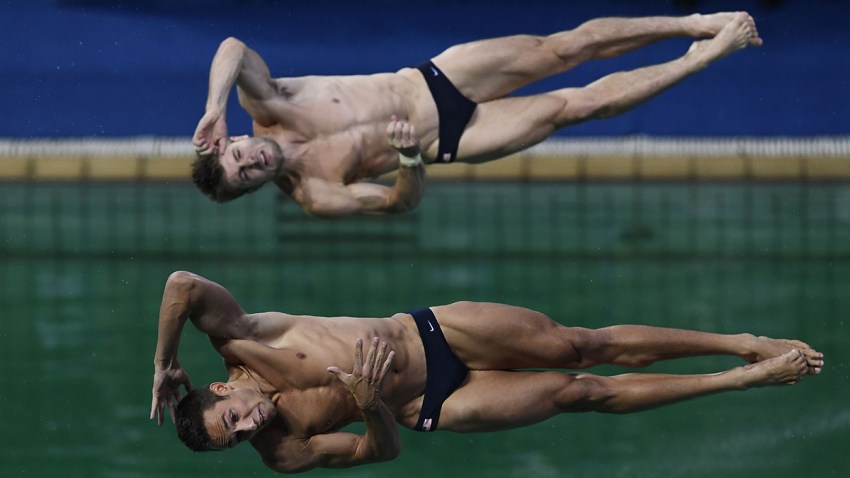 Sam Dorman and Michael Hixon just started diving together two months ago.
But it turns out that was plenty of time to get acquainted.
The pair won the silver medal Wednesday in the men's synchronized 3-meter springboard in Rio.
Jack Laugher and Chris Mears of Great Britain won the gold, while the Chinese duo of Yuan Cao and Kai Qin took bronze.
There are no preliminary or semifinal rounds in synchronized diving events, which means they went right to the finals.
Each team performed five dives.
Dorman and Hixon finished with a total scored of 450.21 after a final round score of 98.04. But Laugher and Mears recorded a 91.20 in the sixth round to end the competition with 454.32 points.
Team USA took home the bronze medal in the event in 2012.