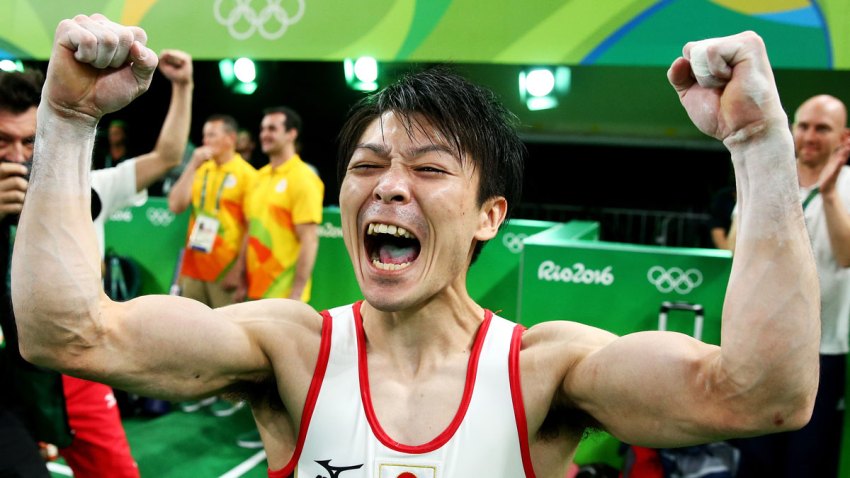 Kohei Uchimura produced the performance of his life on the high bar to come back and just barely beat Oleg Verniaiev to defend his Olympic all-around gymnastics title by a tenth of a point.
Verniaiev led Uchimura going in to the last rotation and appeared ready to close it out. But the man known as King Kohei produced a sterling 15.8 on the high bar that wound up being just enough. Verniaiev followed Uchimura and hopped on his landing, leaving the door open for the judges.
The 22-year-old Verniaiev turned in a 16.1 on parallel bars that appeared good enough for gold, but the six-time world champion showed why he's still the best, even if just barely — the final margin was 92.365-92.266.
Britain's Max Whitlock won bronze with 90.641. Uchimura, who hasn't lost since the 2008 Beijing Olympics, is the first man since Sawao Kato in 1968 and 1972 to win two consecutive all-around Olympic titles.
Americans Sam Mikulak and Chris Brooks finished well off the podium. Mikulak, who finished fifth on the vault in 2012, was seventh. Brooks was 14th.