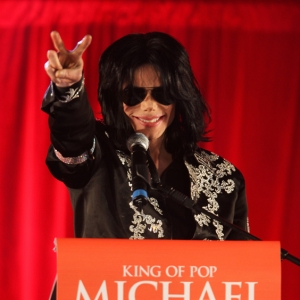 Michael Jackson has announced a series of London concerts in July.
Thursday's announcement was greeted by thousands of people at London's O2 arena, where the concerts will be staged. Jackson didn't specify how many shows he'll play, though posters have shown he's booked for 10 dates.
MORE ACCESS ON THESE TOPICS: Michael Jackson - Music - TV One - Celebrities

Tickets are expected to sell quickly for the shows, despite concerns the 50-year-old star may not be up for a return to the spotlight.

The King of Pop has been plagued by financial, legal, and medical woes for years and has not performed a major concert since 2001. His last studio album was released the same year.

A previous attempt to relaunch Jackson's career collapsed amid reports of ill health and court action.
Copyright NBCAH - Access Hollywood