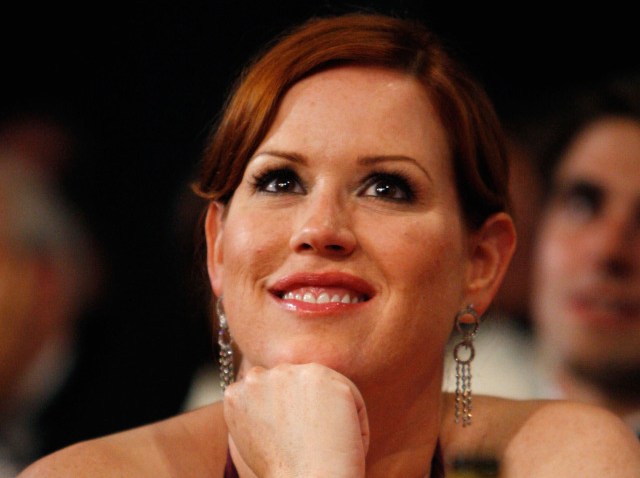 Speaking at the Academy Awards is always nerve-wracking. The television cameras beaming to the billions of people watching, Hollywood's A-list right in front of you. Live television.

To add to the pressure, whenever Molly Ringwald walks out on the Oscar stage she locks eyes with the greatest actress of our generation.

"For some reason every time I have presented at the Academy Awards I see Meryl Streep," Ringwald told Popcorn Biz. "That's where my eye sort of automatically connects to. She's always been there, every single time."

Now a star mother on "The Secret Life of the American Teenager" Ringwald was off set the day Bristol Palin, the daughter of former vice presidential candidate Sarah Palin, shot her scenes for the show. But Ringwald says she wasn't going to miss out on the opportunity to pay tribute to the Hughes legend at the Oscars.
She made her name in Hughes' "Breakfast Club" and "Pretty in Pink." Further, the Academy tribute was a chance to remember a film legacy in front of Hughes family in the audience and die-hard fans watching around the world.

"Of course I jumped at the chance," says Ringwald. "To see him recognized by the Academy in that way -- they acknowledged he's had this huge impact not just on film but on the world in general."

Check out Popcorn Biz's video to hear Ringwald discuss her plans to restart her movie career now that she has moved to Los Angeles as well as writing about turning 40 in her new book "Getting the Pretty Back" (released on April 27).