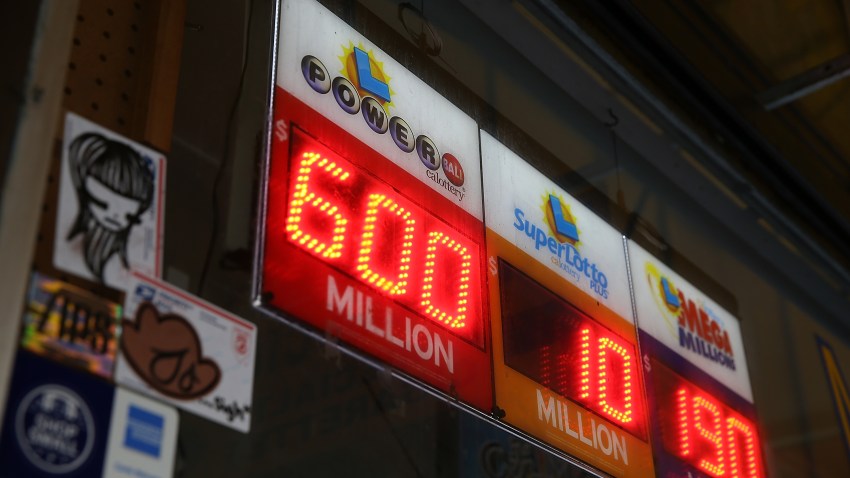 No one won Wednesday night's Powerball drawing, which is good news for somebody: There will be an even bigger drawing on Saturday night.
As of Friday, the jackpot hit $600 million. That's the largest jackpot in Powerball history and the second biggest lotto drawing overall. A sole winner opting for an immediate cash payout would suddenly have an extra $376.9 million on hand, which would make that lucky gambler wealthier than both Mitt Romney and Beyoncé Knowles.
There are many ways to spend that sort of fortune. Here are 12 suggestions:

DO SOMETHING ALTRUISTIC
Reduce the nation's debt: The jackpot could reduce the United States' $16.7 trillion debt by about 4 thousandths of a percent. If a winner wanted to feel more useful, he or she could alternatively choose to pay off the entire $200 million government debt for the Kingdom of Tonga, a small nation in the South Pacific, and still have money to spare.

Give $5,454 to every single one of the 110,000 people living below the poverty line in Washington, D.C.

Give about $11,765 to each of the estimated 51,000 homeless people living in Los Angeles county.

Help young professionals: The average 25-year-old owed about $20,326 in student loan debt last year, according to a study by the Federal Reserve Bank of New York. With $600 million, a Powerball winner could wipe out debt for nearly 30,000 recent graduates.

Pay the bills of American consumers: A winner could bail out more than 38,000 credit card debt-saddled American households. According to nerdwallet.com, the average American household kicked off the year owing credit card companies $15,422.

Give the children of Malawi an education: Annual secondary school fees in Malawi range from less than $30 to more than $700. In a country where more than 40 percent of the population lives on less than $1 a day, even the least expensive options are still too costly for many families. A Powerball winner willing to donate $300 per pupil could easily cover the cost of one year of schooling for more than 2 million Malawians.
TREAT YOURSELF AND THOSE LUCKY ENOUGH TO BE YOUR FRIEND
Blow it on a mega-yacht. Or maybe two: Russian billionaire Andrey Melnichenko made headlines when he bought a 394-foot ultra-luxury yacht, equipped with its own helipad. It rang in at $300 million.

Buy fancy cars: The most expensive car on the market, according to thesupercars.org, is a Lamborghini Veneno. Each one is priced at $3.9 million, which means a Powerball winner could afford 153.

Take a round trip space voyage every day for the next 20 months: A trip to outer space with five friends costs $1 million with Virgin Galactic.

Buy a sports team. According to a Forbes report earlier this year, the San Antonio Spurs and Brooklyn Nets are in your price range.

Produce the most expensive movie in history. "Pirates of the Caribbean: At World's End," which ranks among the priciest, had a budget of about $330 million.

Buy Downton Abbey, which was valued at $400 million by the Movoto real estate blog. Or you can but this Beverly Hills mansion, which is actually on the market. The "Legendary Beverly House" can accommodate a 400-person sit down dinner, has an art-deco night club wine cellar, two projection rooms, a spa, gym, massage room, tennis court, indoor bar, media center guest house and an eight-car garage. The property, which appeared in "The Godfather" and "The Bodyguard," goes for $115 million. You'll probably need the rest of your winnings for furnishings and upkeep.