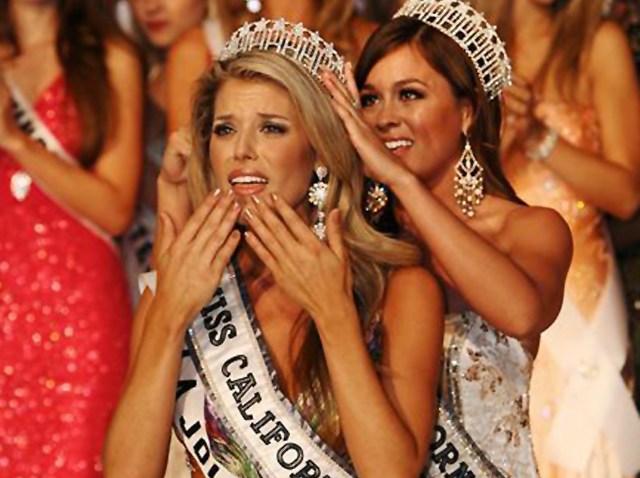 Miss Cali is at it again.
More sexy videos and a collection of nude photos have emerged featuring the "biblically correct" ex-Miss California Carrie Prejean, RadarOnline.com reported Friday, just days after knowledge of Prejean's first solo sex tape broke.
Prejean acknowledged last week the existence of a video that featured the spurned beauty queen alone on-tape in footage she said was shot for her then-boyfriend, whom she "loved and cared about."
U.S. & World
Prejean called the tape the "biggest mistake" of her life on national television -- but according to RadarOnline, it isn't the only time the controversial diva has crossed into so-called sex-tape territory.
There are seven more tapes featuring solo Prejean performances, according to the mag's investigation, as well as 30 nude photos that show Prejean either topless or completely naked standing in front of a mirror.
The ex-beauty queen, who shot to national fame this spring when she publicly denounced gay marraige in the interview portion of the Miss USA pageant, was stripped of her Miss California crown in June. She sued the pageant after she was fired, citing "religious discrimination," but the pageant counter-sued, alleging Prejean owed the organization for advances paid for her breast implants.
The two parties settled when Prejean caved in to organizers -- reportedly just after the tape surfaced.