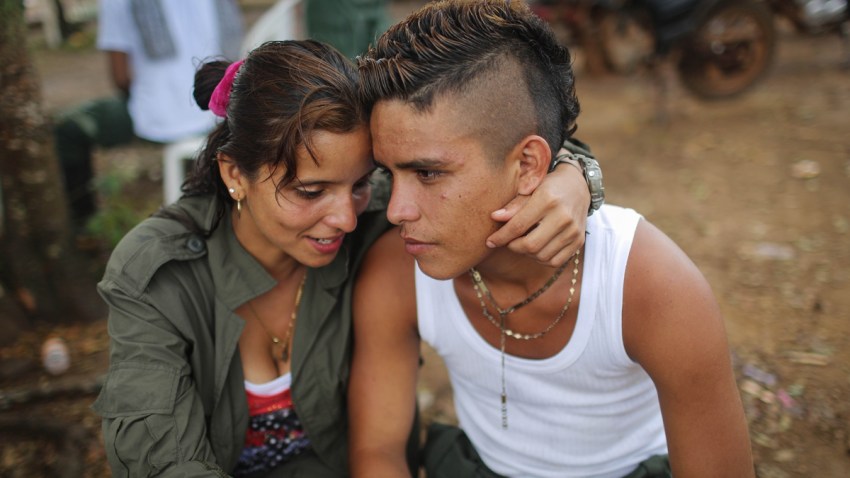 Rebels in Colombia from the National Liberation Army say they are ready to overcome outstanding differences with the government and initiate stalled peace talks.
The announcement Wednesday by the ELN on its Twitter account comes two days after Colombian President Juan Manuel Santos signed a peace deal with the far-more powerful Revolutionary Armed Forces of Colombia (FARC). The peace agreement attempts to end the 52-year-old guerrilla war between the FARC and the state, the longest-running armed conflict in the Americas.
The ELN and government announced in March they would start peace talks. But the talks never got going after Santos demanded the group renounce kidnapping after its fighters took a prominent politician captive.
Copyright AP - Associated Press