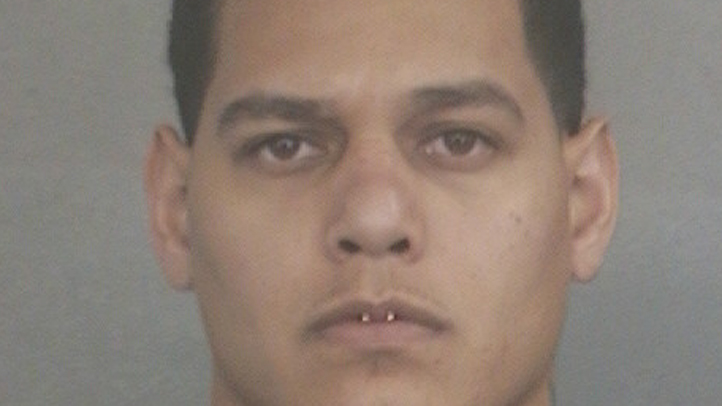 A suspect in a Broward County murder was taken into custody in Fort Myers Thursday, a U.S. Marshals Service spokesman said.
Felipe Alex Torrealba, one of the agency's 15 most wanted fugitives, is being transported to the Broward County Jail Thursday night, spokesman Barry Golden said.
Earlier this year the Broward Sheriff's Office called Torrealba a suspect in the murder of Kris Smalls, 42, of Weston, who was found dead in his SUV in March one week after he was reported missing.
Two handguns and about $15,000 in cash as well as a pair of binoculars and a wig were found inside the two-story townhouse where Torrealba was hiding as authorities arrested him, the U.S. Marshals said in a statement.
A rental vehicle with two different Texas license plates, which was parked outside the townhouse, is believed to be the vehicle that Torrealba used to elude law enforcment, the agency said.
Torrealba's attorney, Jim Lewis, said he has not heard from him since February.
"These are some very serious allegations, and when he's returned here to Broward County I hope to sit down and talk with him, and get to the bottom of them, and find out what the truth is," Lewis said Thursday night.
Torrealba was also wanted in connection with a January incident in which he was shot in the ear by a Sweetwater Police officer as he fled a traffic stop.