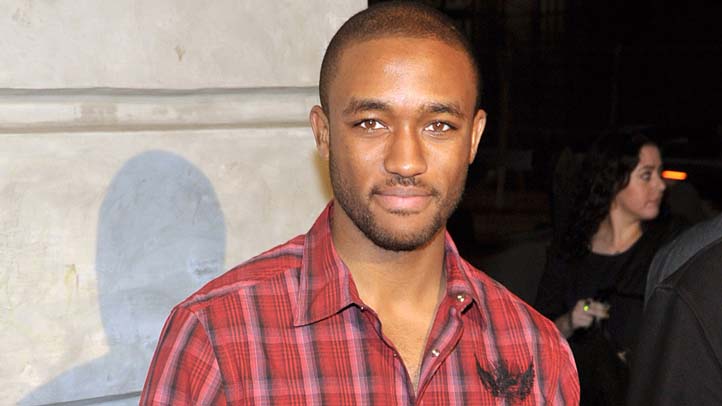 Former Disney Channel star Lee Thompson Young committed suicide at age 29, his manager said Monday.
The Los Angeles Police Department confirmed to NBC News that when Young didn't arrive for work on the TNT crime drama "Rizzoli & Isles," police were sent to Young's North Hollywood home where his body was discovered shortly after 8 a.m. PT.
"It is with great sadness that I announce that Lee Thompson Young tragically took his own life this morning," Young's manager Jonathan Baruch said in a statement. "Lee was more than just a brilliant young actor, he was a wonderful and gentle soul who will be truly missed. We ask that you please respect the privacy of his family and friends as this very difficult time."
A spokesperson for the L.A.P.D. told NBC News Young was found dead of a gunshot wound.
Young rose to fame in the lead role of the Disney series for children, "The Famous Jett Jackson," which aired from 1998 to 2001. More recently he had a recurring role on the series "Rizzoli & Isles" as Detective Barry Frost, the partner of Jane Rizzoli, played by actress Angie Harmon. Young began working on the series in 2010.
"We are all without the words to truly express our collective grief and profound sadness at the loss of such a sweet, bright light," Rizzoli" creator, writer and executive producer Jane Tamaro tweeted Monday. "We are broken-hearted. #RIPLeeThompsonYoung"
"We are beyond heartbroken at the loss of this sweet, gentle, good-hearted, intelligent man," TNT, studio Warner Bros. and Tamaro said in a joint statement. "Lee will be cherished and remembered by all who knew and loved him, both on- and offscreen, for his positive energy, infectious smile and soulful grace. We send our deepest condolences and thoughts to his family, to his friends and, most especially, to his beloved mother."
Production on "Rizzoli & Isles" was shut down Monday. TNT had recenlty announced it was renewing the show for a fifth season.
According to a biography from the network Young was a graduate of University of Southern California School of Cinematic Arts, and was inspired to pursue acting when, at age 10, he played Martin Luther King Jr. in a play in Young's hometown of Columbia, S.C.
Young also appeared in the films "Friday Night Lights" (2006), "Akeelah and the Bee" (2006), "The Hills Have Eyes 2" (2007) and the made for television movie "Redemption: The Stan Tookie Williams Story" (2004). His other television credits include "Scrubs," "The Guardian," "Terminator: The Sarah Connor Chronicles" and "Smallville."