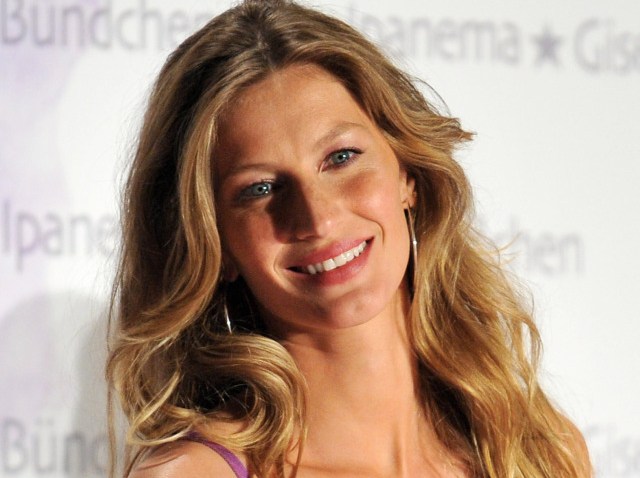 Gisele Bundchen doesn't really want a new law mandating breastfeeding – she was just sayin.'
The Brazilian supermodel and new mom wrote Monday on her blog that her comments in a Harper's Bazaar UK interview about the importance of breastfeeding were more personal opinion than policy prescription.
In the interview, Bundchen reportedly said she could not understand why some American moms "think they don't have to breastfeed" and choose formula.
"I think there should be a worldwide law, in my opinion, that mothers should breastfeed their babies for six months," Bundchen said, a position that rankled critics in the blogosphere.
Within hours of excerpts from the interview hitting the web, Bundchen attempted to pacify critics by writing on her blog Monday that she realized some things are "not black and white" and she was "not here to judge."
"My intention in making a comment about the importance of breastfeeding has nothing to do with the law," she wrote. "It comes from my passion and beliefs about children. Becoming a new mom has brought a lot of questions, I feel like I am in a constant search for answers on what might be the best for my child."
Bundchen, who is married to NFL quarterback Tom Brady and gave birth to son Benjamin last December, went on to say that she was sure if she " would just be sitting talking about my experiences with other mothers, we would just be sharing opinions."
"I understand that everyone has their own experience and opinions and I am not here to judge," she said. "I think as mothers we are all just trying our best."