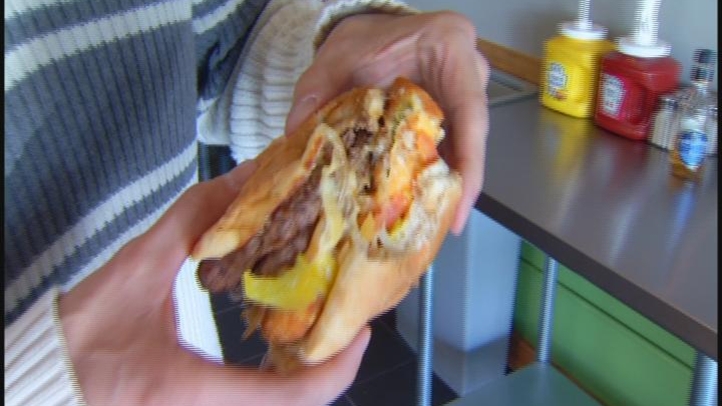 He can't say he wasn't warned.
A diner at the Heart Attack Grill in Las Vegas fell ill Saturday night while eating a three and a half pound Triple Bypass burger and had to be wheeled out on a stretcher, ABC News reported.
Laughing patrons thought the whole thing was a stunt—the restaurant is set up around an emergency room theme where waitresses in skimpy nurse uniforms serve such items as butterfat shakes and fries cooked in lard to diners donning surgical gowns. A sign outside the venue warns that "This establishment is bad for your health," and the website bills the food as "taste worth dying for."
"Doctor" Jon Basso, the restaurant's owner, said he felt bad for the customer whose shaking and sweating was perceived as a gimmick.
"We would never pull a stunt like that," he said.
But Basso told ABC that for a moment, even he doubted the veracity of the "nurses'" claims that a man was outside having a heart attack.
"No, he's really having an f-ing heart attack," an employee told Basso, who finally understood it wasn't a joke.
Paramedics arrived and brought the man, whose identity was not revealed, to a Las Vegas hospital where Basso said he is recovering.
Last year, the restaurant's 570-pound spokesman, Blair River, died of pneumonia at the age of 29 prompting a spate of criticism.
"I hired him to promote my food," Basso, who left the fitness business because "he wasn't reaching anyone," told ABC last year. "We are absolutely guilty of glorifying obesity."