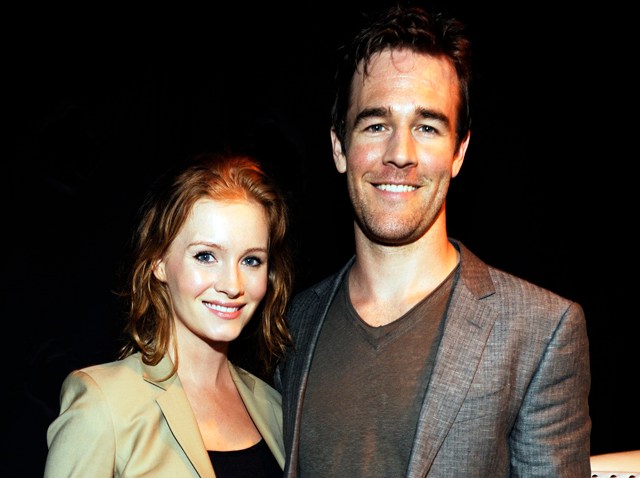 Dawson's tied the knot – again.
James Van Der Beek married his pregnant girlfriend Kimberly Brook Sunday in Israel, YnetNews.com reported.
The "Dawson's Creek" star and Brook were photographed in Tel Aviv ahead of a small ceremony at the Kabbalah Center, according to YnetNews, an Israeli news site.
The pair also attended a birthday party in honor of Kabbalah Center founder Rabbi Shraga Berg, whose Jewish spiritual movement includes Madonna and other celebrity adherents.
On Sunday, Van Der Beek, 33, announced his nuptials on Twitter, but was scant with details.
"Best day of my life so far," he tweeted cryptically.
An hour later he wrote: "The woman I love did me the honor of became my wife today ... I look forward to earning her for the rest of my life."
Late Monday, a rep for the former "Dawson's Creek" star told People mag the couple wed in "a small spiritual ceremony surrounded by a few close friends and teachers."
Back in March, Van Der Beek finalized his divorce to actress Heather Ann McComb, his wife of six years.
Three months later, Van Der Beek and Brook revealed they were expecting a girl in the fall.