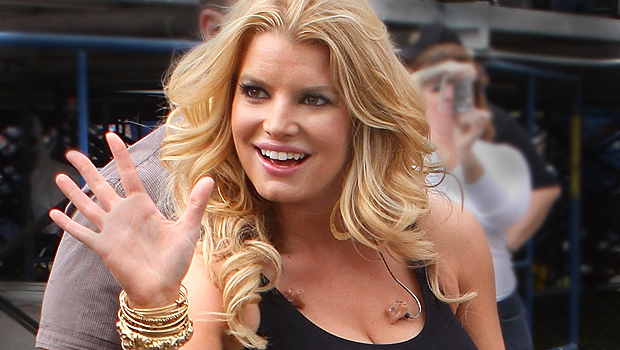 Unless you're singing her praises, this songstress refuses to listen.
Jessica Simpson ripped critics who called her fat and slammed her career -- saying she's "authentic" and refuses to listen to unflattering reports about her boomeranging weight or career.
"It comes with what I do," Simpson told Vanity Fair, "and I know that every day the media's going to challenge me, is going to want to bring me down. But I feel like I'm at such a place that I own myself, and it's authentic. I own that authentic part of myself and none of those words are harsh enough to make me believe them."
The 28-year-old blonde bombshell graces the cover of next month's magazine in a form-fitting, low cut white dress and appears to have her svelte figure back -- just months after facing searing criticism for gaining weight and being photographed in ill-fitting, high-waisted "mom jeans" during a concert in the Sunshine State.
"I can't imagine saying some of the things people have said about me about anybody else," said Simpson, who never spoke on the subject of weight directly.
"When it comes to media criticism, that's just something I have had to train myself -- literally train myself -- to ignore," she told the magazine. "Because I'm the one up there onstage, and I can feel the energy of the crowd. And I know when I did good. And I know when I did great."
Simpson slimmed down again in mid-march when she strutted her stuff on stage in Daisy Dukes.
More recently, Jess hooked up with longtime trainer Mike Alexander, who helped her slim down to wear those infamous denim cut off shorts for her role in "The Dukes of Hazzard"
"On my way to workout with my trainer," she wrote on her Twitter page late last month.