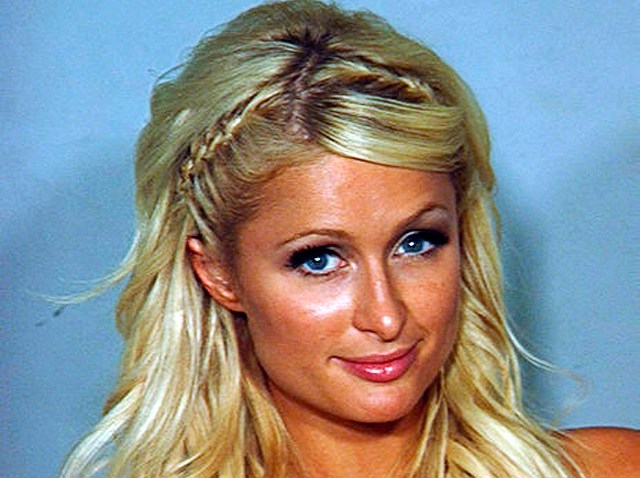 Talk about a bad week.
A Miami judge ruled Thursday that Paris Hilton could be on the hook for $160,000 for failing to promote her 2006 big screen flop "Pledge This!"
U.S. District Judge Federico Moreno agreed with investors of the film who alleged the 29-year-old celebutante reneged on her contract by blowing off interviews with Russian and U.K. publications, The Associated Press reported.
While investors had sued Hilton for $8.3 million, Moreno's preliminary valuation for the financial hit was $160,000. The judge asked for more information from Hilton before making his final ruling, according to the AP.
News of the ruling comes as Hilton is facing renewed scrutiny over her weekend arrest in Las Vegas for drug possession.
According to the Friday police report, Hilton's arresting officer allegedly saw a small plastic "bindle" containing 0.8 grams of cocaine fall out of her purse as she reached for lip balm.
"She told me the purse was not hers, that she had borrowed it from a friend," Las Vegas police Lt. Dennis Flynn wrote in the report. "I asked Hilton whose cocaine it was, and she said she had not seen it but now thought it was gum."
But a photo from the night of the arrest showed Hilton carrying a black Chanel handbag, one that matched a photo Hilton had posted online about a month and a half ago, People mag reported.
"Love My New Chanel Purse I got Today. :)," she wrote at the time in a TwitPic caption.
Hilton's lawyer, David Cesnoff, said following the reality star's arrest that the "facts of the situation will be tested in a courtroom."
Hilton has also kept a low profile this week but tweeted Tuesday night that "rumors" surrounding her drug bust have been "so ridiculous, untrue and cruel."
In fallout from the arrest, Hilton was banned from partying at the Wynn and Encore Las Vegas resorts.
But the hotel heiress can count on at least one high profile backer: Las Vegas Hilton.
"She has been a guest here many, many times and we would always welcome her back," Las Vegas Hilton spokesman Ken Ciancimino told People mag on Thursday.
Selected Reading: The Associated Press, People, Twitter