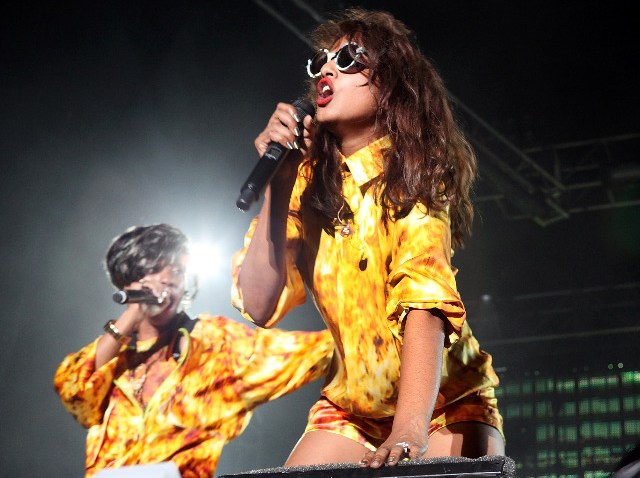 After poor sound quality and a rainstorm cut short her headlining gig at last week's Hard NYC festival on Governor's Island, M.I.A. has finally figured out how to appease her fans.
She's giving them a free concert, according to Entertainment Weekly.
The Sri Lankan hip-hop star took to her Twitter account to announce the performance.
"F---it," she tweeted. "im gonna do a free show in nyc when i get back, tho i dont have powers over rain! if u still have the hard ticket u free! xxxo."
The failed show was just another link in a recent chain of bad events for the rapper. Over the course of the summer, she's gotten into a public feud with a New York Times columnist who wrote a less than glowing profile of her, was kicked off-stage at her own album release party at MOMA's P.S. 1's exhibition space and been the subject of pointed criticism due to some of the content of her new album.
M.I.A. plans to play a set of European dates before finalizing the make up show.