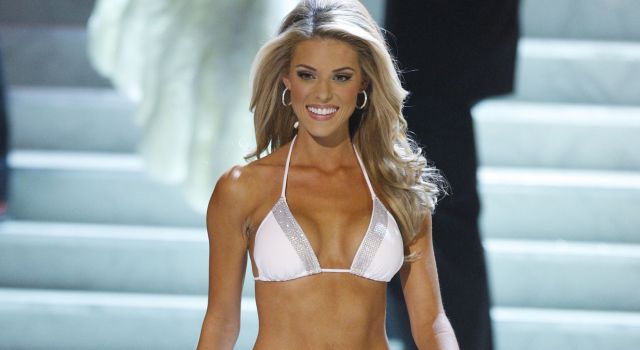 Miss Cali is about to hit the Hill.
Miss USA runner-up Carrie Prejean -- who said she was against gay marriage in a controversial question-and-answer session during this year's pageant -- said Thursday that she'll stump for heterosexual unions on Capitol Hill.
Prejean told the "Today" show that she's joining the National Organization for Marriage in an attempt to "protect traditional marriages."
Marriage is "something that is very dear to my heart," said Prejean, 21, who lost to Miss North Carolina Kristen Dalton at the April 19 event.
Prejean and the National Organization for Marriage will soon launch a campaign against same-sex marriages, she said on the show. She'll appear in an ad for the organization, speaking out for traditional unions, NOM reps said.
"I believe that marriage should be between a man and a woman," Prejean said on-stage at the pageant in response to a question on same-sex marriage posed by blogger Perez Hilton.
"No offense to anybody," Prejean said.
Prejean, who was rumored last week to be dating Olympian Michael Phelps, has since been pegged as the new face of the GOP, lauded on conservative media outlets for standing up for her beliefs.